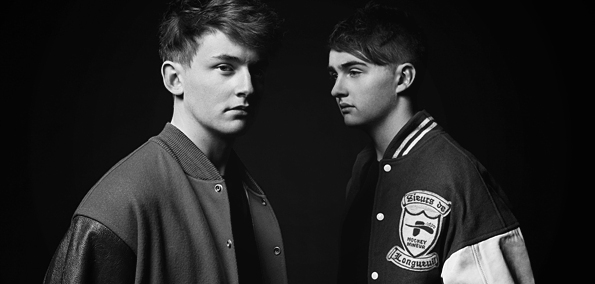 In anticipation of the groove making duo Dicslosure's debut album, the UK brothers have been giving us small doses of what to expect. They have blessed us with a breath of fresh air in the electronic world by mastering this new and enriched UK garage sound. A few months back they gave us a dose of their goods with the dance floor ready "White Noise" ft. the sugary vocals of Aluna George.  The track put the twosome's talents on display through their skillful use of song arrangement and to put it simply, making a groove to make you move.
[soundcloud url="http://api.soundcloud.com/tracks/75868018" params="" width=" 100%" height="166" iframe="true" /]
The heat didn't simmer for them as they dropped another awesome melody "You & Me" ft. smooth vocalist Eliza Doolitte the other day. Today they give us the extra love worthy video to accompany the track. Featuring a love struck couple with a serious attitude for travel and adventure, it is the perfect video for the garage bent jam. While Doolittle echoes, "home is where the heart is" we become engulfed in this adorable couples love affair through its ups and downs while traveling the world and dealing with all the trials that come with foreign places. While not your typical love story, it shows the wanderlust couple hopelessly in love, yet still dealing with reality. As they roll with the punches you want it to be everything it's meant to be. 
The album drops May 3rd on PMR Records. One half of the brotherly duo, Guy Lawarence, spoke with Mixmag about the album and admits,  "It's basically going to be what our sound has already been like…We want to make sure there's a good balance of club tunes and vocal tunes." Their singles album, featuring the two tunes comes out April 30th to keep you satisfied while you wait. I don't know about you guys, but I'm eagerly waiting on this one to drop.