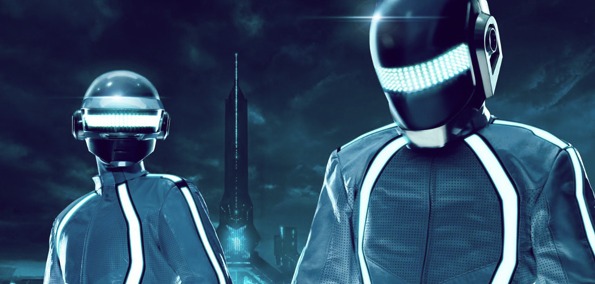 Daft Punk began embarking on a mission to create their next album back in 2008, and haven't been satisfied with their work until now. The mysterious duo who are arguably the most successful electronic act that music has ever seen have emerged to make a heroic re-entry into dance music. And unless you've given up all media, you know that they haven't been doing it quietly. What has been a guerilla movement to proclaim the return of the French producers has culminated in today's release of the first single from Random Access Memories that's due out next month. Entitled "Get Lucky," the track features hip hop legend Pharrell Williams and previews the breadth that their forthcoming album is sure to have.
Get-Lucky-(Radio-Edit)--EM0413
Stream:
Daft Punk - Get Lucky (Radio Edit)
"Get Lucky" is a groovy R&B and disco infused composition that highlights what has been somewhat lacking from the recent dance music craze: real instruments used with vocals, all with a subtlety that leaves us intrigued by what we're hearing and looking forward to what's next. And based on the way that this single was previewed, we can surely look forward to more hints as to what else we can expect from Random Access Memories in the coming weeks before its release. Until then, we'll be pondering the awesomeness of "Get Lucky."
Daft Punk
Get Lucky
Daft Life Limited
04/19/2013