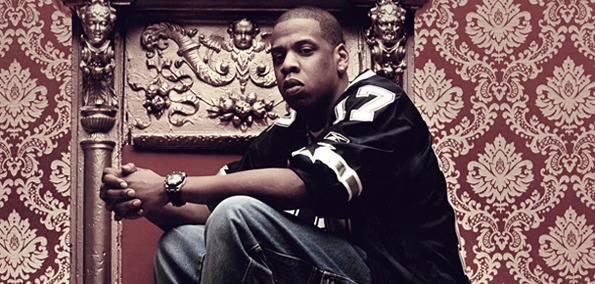 We've got HOV in the house and it's so necessary. After a recent trip to Havana, Cuba to celebrate their fifth wedding anniversary, power couple Jay-Z and Beyonce are now facing a backlash from Republican lawmakers such as Florida senator Marco Rubio, who claim the power couple broke the law. Despite the fact that the couple is reported having spent their time visiting a children's theatre company, an art institute and the country's national contemporary dance troupe, critics are saying their US dollars "directly fund the machinery of oppression that brutally represses the Cuban people." 
Of course, Jay isn't one to sit back and relax--he's already taken his opinions to the studio and put them on his latest track, "Open Letter." He goes in hard with this one and is not taking the matter lightly--perhaps rightfully so. Huffington Post calls the track "a blistering diss track that takes aim at politicians criticizing the couple's trip to Cuba, mocks stories about his new sports management company and even throws a bit of shade Barack Obama's way."
"Politicians never did sh-t for me / except lie to me, distort history," Jay says. "They wanna give me jail time and a fine -- Fine, let me commit a real crime."
He goes on to address the sports rumors about his decision to forego his minority share in the Nets by letting us know he would have "moved the Nets to Brooklyn for free," except he "made millions off you f--king dweebs." And there's not a chance he's giving up his seats, letting those who fed into the rumors know that if "you buy that bullsh-t, you better keep your receipts".
Not only does the track pack some heat but he also brings along some good backup in the form of producers Swizz Beatz and Timbaland, who started the track while hanging out in his office. As the story goes, Swizzy says,"I had the portable drum machine with me, then we went down to the 40/40 [club] to watch the game," he said. "Then [Timbaland] came by and was like, 'That beat is crazy.' Next morning, Jay called me with verses." If there is anything we can learn from this, it's that this hip hop power couple, especially one as powerful as Jay, won't back down easily without expressing their opinion first--and much to a conservative lawmaker's dismay, this might very well make us like them even more.
[soundcloud url="http://api.soundcloud.com/tracks/87385010" params="" width=" 100%" height="166" iframe="true" /]