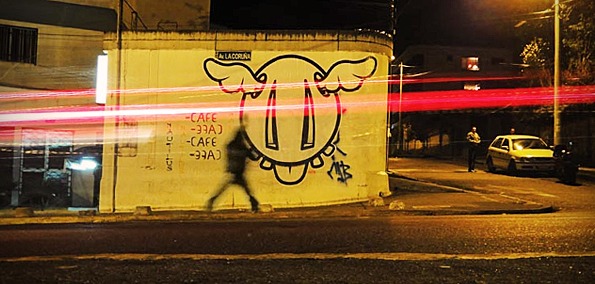 Left coast based production collective, Joomanji, presents "Manj." Smooth, jazzy, and rife with hip-hop inflections, the project's detectable jazz-hop influences are reminiscent of timeless avant-garde hip hop production—a little J Dilla, Madlib's more jazzy works, and some Erykah Badu and Bilal. But these tracks are more so reinvigorations of such sounds with expanded horizons into something wholly modern and progressively creative. Each production on the 13-track album swirls nuanced dreamy keyboards, melodic percussion, and entrancing bass and horns to create fresh sonic layers that the smooth guest vocals delicately fold themselves into to create a boldly experiential delivery.
Give the album a listen in its entirety on bandcamp; stand out tracks include "Spread Too Thin" with traditional meets contemporary crossover vocals from Lindsay Olsen, a stoney verse from Devin The Dude on an appropriately titled track, "Toasted," "Divided," and some thoughtful lyricism on "Bustin Loose."
For now, check out instrumental, "Around the World" and "Chasin Rhymes" & "Somethin' Out of Nothin," featuring vocals from frequent guest artist on the album, Saara Maria, below.
[soundcloud url="http://api.soundcloud.com/tracks/77503717" params="" width=" 100%" height="166" iframe="true" /]
[soundcloud url="http://api.soundcloud.com/tracks/77509676" params="" width=" 100%" height="166" iframe="true" /]
[soundcloud url="http://api.soundcloud.com/tracks/64132874" params="" width=" 100%" height="166" iframe="true" /]