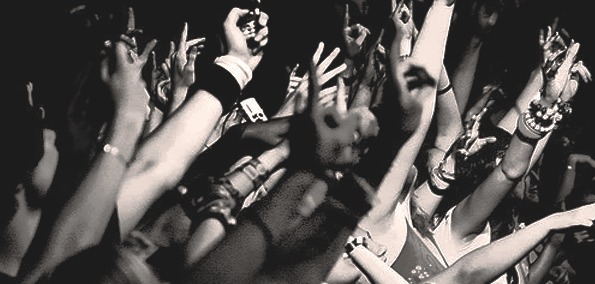 Chris Elliott, better known as Nom De Strip, has returned with Clouds EP: Vol. 2, a follow-up to his first that dropped back at the end of February. The EP currently sits in the top 40 of Beatport 's Top 100 releases, containing three tracks that build on the Vol. 1's variety.  "Techno Saturday", which has been supported by Tommy Trash and Dirty South, uses this robotic grind and hollow high to capture your attention. "Seesaw" harkens back to another time, dropping this big beat break that reminds me of songs from Prodigy. Finally my favorite, "Tyhita", succeeds with an undulating techno backbone that climbs into electro house heights.
Techno-Saturday-(Original-Mix)--EM0413
Stream:
Nom De Strip
- Techno Saturday (Original Mix)
Seesaw-(Original-Mix)--EM0413
Stream:
Nom De Strip
- Seesaw (Original Mix)
Tyhita-(Original-Mix)--EM0413
Stream:
Nom De Strip
- Tyhita (Original Mix)
Definitely another success for Nom De Strip, who has also been working with Chris Lake and Hot Mouth on a new track, "Come Back Down". Read on for an exclusive interview he did with Earmilk, and you'll be sure to see why he's a good addition to the mau5trap name.
EARMILK: What challenges do you face breaking into the industry today that you wouldn't have five years ago?
Nom De Strip: Trying to stand out from everyone is getting harder, there is so much quality out there at the moment. Plenty of shit as well, of course. And it's also a lot cheaper to buy "success" now. Fuck these guys and their fake fans, I say.
EM: Can you describe your first gig? How does it compare to a recent show you've done?
NDS: My first gig was in Edinburgh back in the day, and I'd been planning my set for so long.  My set was so early the club hadn't even opened, nobody arrived before I finished but I think I saw a bartender shimmying at one point.  I still check to see if the bartenders are shimmying.
EM: On the other hand, what's stayed the same throughout your performances?
NDS: I always like to have Jack Daniels up there with me, that's never changed.
EM: Are there any non-standard tips or tricks that have helped you out in a pinch?
NDS: This one time I was playing a big outdoor event and decided to drop a brand new track Chris Lake had sent me.  It was so sick, until it got to the point where he hadn't finished it and suddenly stopped. Some time went by as I scrambled for another CD before the kick drum came back in on its own, everyone went nuts again, until it stopped a few seconds later. In these situations it's best to gesture furiously at the sound guy, passing the blame like a champ.
EM: You've been able to work with some of top electronic artists in the world. What's one of the best experiences you've had?
NDS: I love working with Hatiras, he's so much fun in the studio. He takes quite a different approach to writing than I do, and when it works we can get tracks down very quickly.  And somehow it never sounds like either of our solo stuff!
EM: Do you get to work with Joel Zimmerman at all? What's he like?
NDS: Not yet, we've spent some time together though.  I like that he has his opinions on stuff, whether or not I agree with him.  A lot of these DJ "superstars" seem so bland, I'd certainly rather be around Joel being blunt and obnoxious.
EM: Production value continues to evolve. Do you have any ideas or plans about what you'd like to do for your setup?
NDS: Yes I do! Due to traveling, I've basically been working on a laptop with headphones for about two years. That's about to change, I'm gonna be spending lots of time at the Rising Music studio in LA.
EM: Why the different volumes of Clouds and how many do you plan to produce?
NDS: Just the tw volumes. Originally there was only going to be one, but I kept making more tracks and basically bullied them into it.
EM: My favorite track off Vol. 2 is "Tyhita". Is there a story about this track and how it came to be produced?
NDS: Indeed there is, it started off as a breakdown section that I never used in another track and I forgot about it. Then one day the starts aligned or something and I built it into "Tyhita" (short for Throw Your Hands In The Air, by the way).
EM: Any specific goals you've set for 2013? What are they, and how to you hope to achieve them?
NDS: Yeah, I wanna make some serious money this year so I'm working on a lot of pop music. Never thought I'd be doing that but it's a lot of fun, and keeps my ears entertained.
EM: In that vein, what about plans for touring? Can we expect to see you in the USA anytime soon?
NDS: I just got a new USA visa sorted out so I'll be over a lot more often now. I love the west coast and can't wait to come back and unleash some hot new EDM all over the place.
Nom De Strip
Clouds EP: Vol. 2