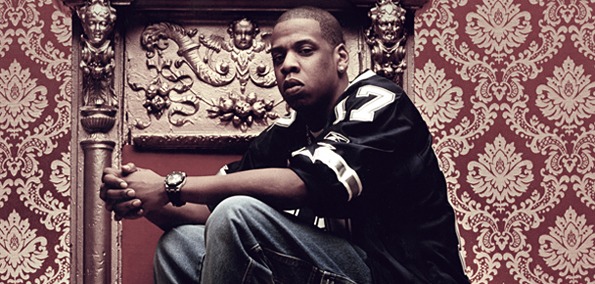 In the coming week we'll likely be inundated with a lot of great and unexpected gifts from SXSW in the form of guest appearances and live performances. Right now, topping our list is the unofficially released remix of K Dot's "Bitch Don't Kill My Vibe", which was played at a SXSW party by Grammy-nominated DJ Young Guru, the sound engineer behind nearly all of Jay's albums. Compton's own entered with a white hot freestyle over the track's iconic trap beat, repping his hometown with considerable fervor. Then Hov broke loose with a verse that tapped into everything from Bey to Hillary Swank to his untouchable 20 year career streak.
MTV News got in touch with Sean Lynch, assistant editor at The Source who says, "A long time ago Kendrick took a meeting at Def Jam when Hov was still there [as label President]. This remix track is a testament to the heights Kendrick has risen to in the last year," he says. MTV also spoke with TheDrop.fm's Georgette Cline who spelled out the rationale behind the remix rather succinctly: "Jay-Z jumping on a Kendrick Lamar song is proof of what many of us think: K-Dot is the MC at the pinnacle of hip-hop right now. Jay doesn't just rub rap elbows with anyone."
But verdict is still out on who had a better verse. K Dot or Hov: who gets your vote?