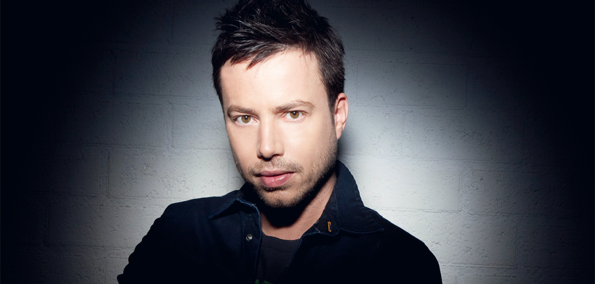 Today is the second instalment in our influencer series. We've teamed up with Wavo, the social network for music, to feature top 10 charts from artists and influencers from around the world.  Curators for the series are chosen based on their unique impact on modern music and culture.
Over the past decade, a plethora of Dutchmen have consolidated a tight grip over the progressive house and trance genres. Sander Van Doorn, currently sitting at DJ Mag's #18 in the world, was a vital player in positioning the country at the forefront of the EDM's global map. Known for his diversity in production, Mr. Van Doorn dips into everything from trance to more commercial and progressive house. Producer, remixer, A-List DJ, label boss of Doorn Records...the extensive list of Sander's many achievements goes on.  
A regular at every major festival on the planet, as well as a frequent feature across dance music hotbed Ibiza, Sander has done it all. He held Beatport's coveted #1 spot with his single Nothing Inside, and is responsible for the famous compilation series 'From Dusk till Doorn.'

This week Sander has provided us with a medley of very recent tracks that reflect his flexibility as both a DJ and a producer. Festival season was quite obviously on Sander's mind while putting together this chart - you can tell he's all about a high-energy, raw-powered set that brings the heat!
His new single, Ten, with legend Mark Knight and vocalist Underworld, is a big-room track with a fantastic injection of tech. With Miami season quickly approaching, expect Ten to reach anthem status within the month. The entire chart carries a prominent theme of big-room house music, including an original DubVision production, a Michael Brun remix, Hard Rock Sofa's latest collaboration, and the Dmitri Vegas, Like Mike & Moguai ID that has been circulating for a while now.
Note the inclusion of Tube & Berger's Imprint of Pleasure. For a producer pinned to euphoric, big-room progressive house and trance, it's impressive and somewhat refreshing to see the other deeper side of Sander's listening habits. Finally, be sure to check out Mr. Van Doorn's latest original track, Joyenergizer, self-described as a modern rendition of a track that obviously influenced Sander's journey as a musician.
The full chart can be found below as well as some commentary from the man himself about his track selections!- Zack Rota & Conor Clarke

Powered by Wavo. Enjoy the chart!
1.'Sander van Doorn - Ten' ft. Mark Knight & Underworld
Sandor Van Doorn: "The energy, the tech house vibes and vocals from the legendary Underworld. Do I have to say more?"
2. Firebeatz - Gangster

SVD: "With tracks like, "Dear New York" , "Disque" and "Here We F*cking Go," this follow up is just raw power with that Firebeatz signature all over the place."
3. DubVision - Redux
SVD: "After their awesome remix of Discopolis' 'Committed To Sparkle Motion' they finally released an original Dubvision production again!  Emotional and big room at the same time, perfect for every set!
4.Sander van Doorn - Joyenenergizer
SVD: The first time I played this track, the crowd went nuts!  I'm glad my fans liked my modern version of a classic tune.


5. Sidney Samson - Move
SVD: "Sidney is back! I play this track in every set right now, high energy level, perfect for the festival season! I'm ready for it!"
6. Rune RK feat. Andreas Moe - Power Of You And Me (Teacup) (Michael Brun Remix)
SVD: "Rune RK is a legend with his most sampled track 'Calabria' and Michael Brun did an amazing job on the remix! Peak time progressive track including amazing vocals."
7. Hard Rock Sofa & Dirty Shades - Collapser
SVD: "Take cover, the Russian producers HRS are back. I really dig their production qualities and their way of creation their own genre. Big room it is!"
8.Tube & Berger - Imprint Of Pleasure
SVD: "122 BPM, groovy, lovely guitar riff and a beautiful deep house bass!"
9. Dimitri Vegas, Moguai, Like Mike - Mammoth
SVD: "This is already the most wanted track since 2012, can't wait for Tomorrowland 2013! Been playing this for a while now, I love it!"
10.   Cedric Gervais & Borgore - Deception
SVD: "The perfect collab if you ask me! This one goes hard!! Watch out for these guys in 2013, they will bring more bangers soon."