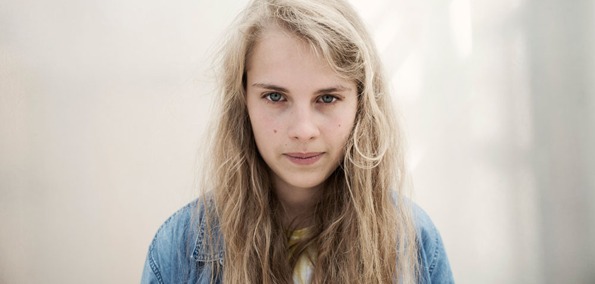 London songstress Marika Hackman takes an unconventional approach to folk story telling. Rejecting the jaunty trappings of the recent folk scene for a sound more reminiscent of The Velvet Underground's chanteuse Nico, there's an air of playful yet primal darkness to Marika's music. With "Cannibal", a song about "the conflicts between human evolution and personal greed", the subject matter may be dark but the vocals unfold into wonderful instrumental flourishes. That's the thing about Marika Hackman; despite naming her single after eating flesh, she'll still win your heart.
[soundcloud url="http://api.soundcloud.com/tracks/76802675" iframe="true" /]
Check out the impeccable table manners in Marika Hackman's new "Cannibal" video below, which will be released as part of her That Iron Taste mini album on February 28 via Dirty Hit.