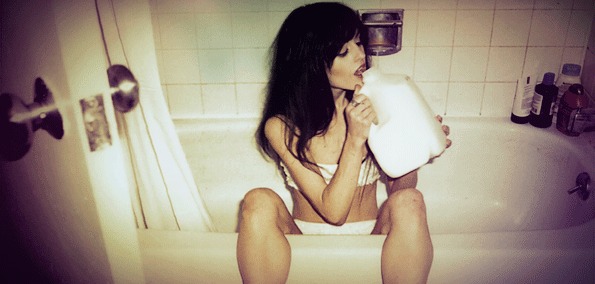 Here we go again with another edition of Weekly Flavours. Back up in the trap. For those of you that have been living on some interstellar planet far, far away in a distant galaxy... trap has been taking over the airwaves, DJ booths, radio stations, and iPods of most of us earth creatures down here. Yes, the tested and true stylings of southern "trap" hip-hop have made their way into the molly-popping, neon-shirt-wearing "raver" kids of the current teen generation. How... I do not know. On the bright side, the change has made for an uprising of unique modifications  to the genre. No, it is not what it once was. Yes, it is causing elbows to be thrown and twerkers to twerk all across the world. The dance music scene is certainly more intense than it has ever been.
The influence does not stop there either. Producers that cashed in on the wave but have been pushing out ratchet-inspired tunes for years (if not over a decade) consequently were lifted with the newfound attention to the genre. People like Freshmore founder Sines have been cooking up chopped and screwed beats and hyphy head-jerking bangers since most of us didn't know what a dubstep was. 
Included in our "mixes" section this week is a personal favorite of mine by the legendary trap connoisseur Dirty South Joe and Philly's hometown hero DJ Sliink. Their brand new mix was made to promote their upcoming Certified Trap US Tour and has so much heat that I straight up could not stay in the kitchen. Don't skip through this one. Let it play out. You might be all twerked out by the end though.
Our tunes section goes all the way from soothing atmospheric trap from Kastle to obnoxiously heavy trap shit from Valentino Kahn. Get you some.
MIXES
[soundcloud url="http://api.soundcloud.com/tracks/76954771" params="" width=" 100%" height="166" iframe="true" /]
TUNES
[soundcloud url="http://api.soundcloud.com/playlists/3300046" params="" width=" 100%" height="450" iframe="true" /] 
[soundcloud url="http://api.soundcloud.com/tracks/75618641" params="" width=" 100%" height="166" iframe="true" /] 
[soundcloud url="http://api.soundcloud.com/tracks/71388003" params="" width=" 100%" height="166" iframe="true" /]
[soundcloud url="http://api.soundcloud.com/tracks/76962787" params="" width=" 100%" height="166" iframe="true" /]
[soundcloud url="http://api.soundcloud.com/tracks/76883936" params="" width=" 100%" height="166" iframe="true" /] 
[soundcloud url="http://api.soundcloud.com/tracks/77436674" params="" width=" 100%" height="166" iframe="true" /] 
[soundcloud url="http://api.soundcloud.com/tracks/75081271" params="" width=" 100%" height="166" iframe="true" /] 
[soundcloud url="http://api.soundcloud.com/tracks/76962787" params="" width=" 100%" height="166" iframe="true" /] 
[soundcloud url="http://api.soundcloud.com/tracks/75602263" params="" width=" 100%" height="166" iframe="true" /] 
[soundcloud url="http://api.soundcloud.com/tracks/32704393" params="" width=" 100%" height="166" iframe="true" /] 
[soundcloud url="http://api.soundcloud.com/tracks/76791448" params="" width=" 100%" height="166" iframe="true" /] 
[soundcloud url="http://api.soundcloud.com/tracks/77272374" params="" width=" 100%" height="166" iframe="true" /] 
[soundcloud url="http://api.soundcloud.com/tracks/73539220" params="" width=" 100%" height="166" iframe="true" /] 
[soundcloud url="http://api.soundcloud.com/tracks/77698123" params="" width=" 100%" height="166" iframe="true" /] 
[soundcloud url="http://api.soundcloud.com/tracks/68563896" params="" width=" 100%" height="166" iframe="true" /]
[soundcloud url="http://api.soundcloud.com/tracks/75111495" params="" width=" 100%" height="166" iframe="true" /]
[soundcloud url="http://api.soundcloud.com/tracks/75082783" params="" width=" 100%" height="166" iframe="true" /] 
[soundcloud url="http://api.soundcloud.com/tracks/76031278" params="" width=" 100%" height="166" iframe="true" /]