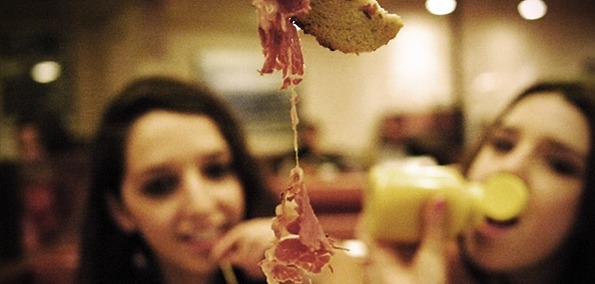 Today's delivery is brought to you by Synapson, providing a remix of a classic Bonga track. So, you must begin with a little introduction of the artist Bonga. Bonga is an international musician hailing from Angola. He specializes in making worldly music that incorporates a lot of the semba and Latin elements. I'd be lying if I said i was extremely familiar with his entire discography, but I have been introduced to various releases from time to time.
And then you have Synapson, a Parisian duo who have previously labeled their sound as "dandy chic" and most closely resemble sounds you would find in deep house. Both members, Alexander and Paul, have a very classical music background, consisting of piano melody compositions, that makes itself immediately evident in their remix/original production. The track I'm bringing to you today is where Synapson have come through with a remix of Bonga's track "mona ki ngi xica".
[soundcloud url="http://api.soundcloud.com/tracks/75430919" iframe="true" /]
Original Track: Bonga - "mona ki ngi xica"