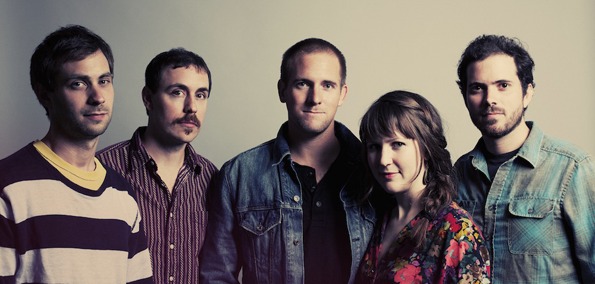 The first seconds of Black Books' Aquarena EP might threaten to linger on earth, but don't worry; before the first minute is up, they've strapped on their rockets and shot skyward. Glazing muscular space rock with dreampop pastels, this Austin, Texas ensemble perform their chemistry at full throttle. 
Pretty soon, we're out of oxygen: "I couldn't breathe / You're exceptional". The lyrics might be sweetly nostalgic ("I remember when / This was our favorite place"), but the instrumentation is all but wistful. Black Books look back with closed fists, rejoicing in the past instead of demurely wishing for it.
From the laser-light guitars of "White Noise" to the nebular synths on "For All The People", Aquarena's sounds are rendered at unapologetically high fidelity. This is guitar rock for people who like to hear what guitars sound like unfettered by intentional grit. It doesn't practice restraint, either; even the EP's slow-burning closer combusts at the finish, a 21st-century ballad complete with roaring chords and cavernous percussion. 
Aquarena is available now.