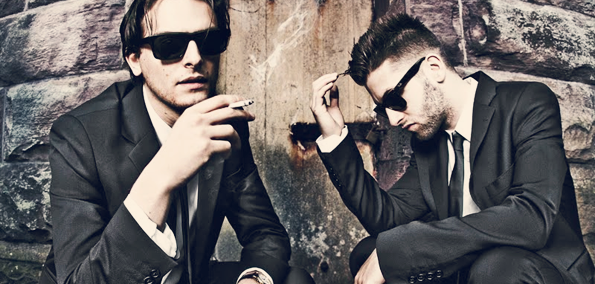 DC and Hooks, better known by the moniker Zeds Dead, have been pioneers in the world of dubstep. The duo joined forces in 2004 and in 2009 named themselves after a line in the unapologetic film Pulp Fiction. Today the duo release their follow up EP on Mad Decent entitled Hot Sauce.
The 5 track instrumental EP successfully demonstrates the many different faces of Zeds. From drum & bass to tribal to glitch, the EP is a musical roller coaster of production greatness. The first track "Demons" is a bit of a spooky ride, starting off slow and building into a progression of strings and keys that I hear they copped right out of horror films. The next track is "Playa," which was first heard on the MOTW mix for Mixmag 4 months ago and is a surefire banger. The track instantly hooks you, with its use of sirens, cymbals and hip hop vocals that make for a track the surely does not bore you.
Next up "Mr. Sub," a track they named after their own hometown sandwich shop. With its space disco synths and bouncy bass it resonates with deep house vibe for a tasty little treat. The next track "Rave" is everything and then some with breaks in all the right places. The entire buildup of the track is what makes it a standout player on the EP. Last up, "Trouble" is a bit slowed down and reminds me of old school Zeds Dead that I just can't get enough of. This is glitch hop Zeds who found its way to the forefront with their Victor EP. The entire album is worth a listen because hey, "it's Zeds Dead baby."
The duo also linked up with Benjamin Milepied, from Black Swan fame, for a music video, so be sure to check that out when it drops.