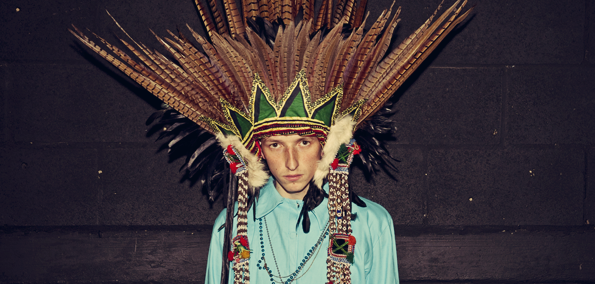 Oxford based dance music producer Totally Enormous Extinct Dinosaurs (TEED) stirred up the market within the past year warranting him spots on some of the most notable 2011-12's up-'n'-comer lists. In the two year span Orlando Higgenbottom put out his debut album, Trouble via Polydor, that tore up the UK music charts, while also playing major festivals around the world including SXSW and Lollapalooza. It is only natural that a track of his remixed by another huge artist last year, John Talabot, would be huge. 
 Talabot manages to take TEED's infectious dance song, "Tapes & Money", and turn it into a house-infected minimalist show that can cause you to speculate life, or reflect on the day. I must admit, at first I was a bit skeptical of the synth slide used throughout, but in reality it is what makes the song unique and as the song builds it feels right at home. 
Talabot's Ritual Reconstruction of "Tapes & Money" was released last March on TEED's Tapes & Money EP only available in the UK, but it is definitely a track that should be re-exposed. Take a listen to Talabot's six minute redux in contrast to the original version of "Tapes & Money".
Not only has TEED had his songs remixed by countless artists, but he puts out some great remixes himself. His remix of Foal's "My Number" is on my list of top songs of 2013 so far, giving an already good song a new dimension.