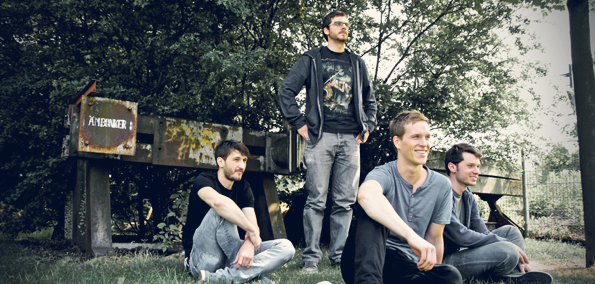 German ambient and post-rock band Waves is currently walking through high cotton these days. An overall positive reception of their first official EP Lights & Colors acted as the go-ahead to continue trotting forward and do what they do best.
As many of you already may know, post-rock is one of the more interpretive heavy genres in modern music. Typically, post-rock tunes do not have any singing. Instead, their instruments, their fury, their sadness, and their passion drive each individual song home and hammers that nail down. That's the usual premise of most post-rock bands, but it is actually quite difficult to do. Waves utilize intricate guitar textures and unorthodox drum beats to further emphasize the unfolding story within each tune. Recently, they developed an official music video for their track "Lights & Motion".
Official music videos are a big deal in this particular genre, since they give us an insight of what the band, in this case Waves, might have been thinking of during their development of the song or what interpretations they had afterwards. A lot of post-rock albums and songs tend to be guesswork in terms of inspiration and influence. In any case, Waves have given us a wonderfully produced video that is quite simple, yet subtly supernatural and oddly mesmerizing to the last second.