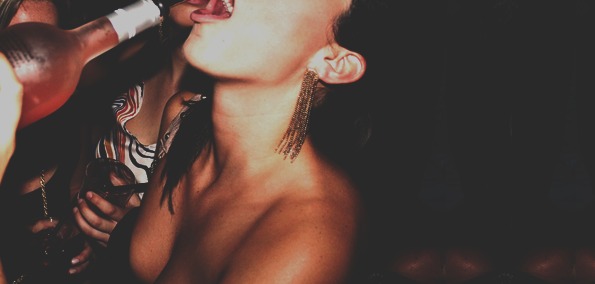 In this edition of your favorite forward thinking bass cornucopia, I have the pleasure, nay, the privilege to bring you some exclusive tunes from the one and only Top Billin label aka Europe's modest club kings. These tracks are from a newly announced compilation dubbed "Premium Crates 2". The niche that Top Billin nails could be put as simply this, "music that will get ANY party moving". Each track reaches into a listener and strikes that chord that is in all humans that makes us want to dance. Call it the jive bone if you must. Top Billin's producers understand the nature of the party and how to get it poppin.
Words from Top Billin
"We got a habit of releasing 2 compilations right in the turn of the year, other being our 'Best Of The Year' compilation and other 'Premium Crates' compilation which includes dope tracks from various producers that did not fit on an individual release. Now Sir Nenis has compiled the again a Premium Crates -compilation, this being the second volume to the series. All tracks have been hand-picked and tested on Sir Nenis' gigs so you can expect only quality. Featuring the talent of already familiar names as well as new talent and tracks ranging from house to uk funky and from ghetto cuts to garage, this compilation is packed with goodies for any dj. At Top Billin we're all about the dj, so make sure you don't miss this."
Included in our mixes section are Imanos and Dubbel Dutch. Imanos is an up and coming producer in a huge way. He is currently working an EP with Diplo that is themed musically after his mixtape featured here called "Love Trap". Dubbel Dutch has been in the game for quite some time now and the mix featured is actually a year old, but I feel that it is once again relevant considering the recent uprising of Club music in the US.
MIXES
[soundcloud url="http://api.soundcloud.com/tracks/71928993" params="" width=" 100%" height="166" iframe="true" /]
[soundcloud url="http://api.soundcloud.com/tracks/20367827" params="" width=" 100%" height="166" iframe="true" /]
TOP BILLIN PREMIUM CRATES 2 EXCLUSIVES
Symphony-(Original-Mix)--EM0113
Download:
Futurizm - 808 Symphony (Original Mix)
Yo-(Original-Mix)--EM0113
Download:
Harkan- Yo! (Original Mix)
House-Gangster-(Original-Mix)--EM0113
Download:
DJ Venum - House Gangster (Original Mix)
MORE GOODIES FROM TOP BILLIN
zStay-Flush-(Moombahton-Mix)--EM0113
Download:
Top Billin Team - Stay Flush (Moombahton Mix)
zSomeone-To-Call-My-Lover-(Top-Billin-Team-party-mix)--EM0113
Download:
Janet Jackson - Someone To Call My Lover (Top Billin Team party mix)
zSleng-Teng-Moomba-Break--EM0113
Download:
Top Billin - Sleng Teng Moomba Break
zSelva-Rave-(Top-Billin-Team-Moobahton-Mix)--EM0113
Download:
Gatos Locos - Selva Rave (Top Billin Team Moobahton Mix)
zMoney-Up-(Original-Mix)--EM0113
Download:
Top Billin Team & DJ Venum - Money Up (Original Mix)
zGhetto-Star-(Original-Mix)--EM0113
Download:
Top Billin Team & DJ Venum - Ghetto ##Star (Original Mix)
zBam-Bam-(Top-Billin-Team-party-mix)--EM0113
Download:
Sister Nancy - Bam Bam (Top Billin Team party mix)