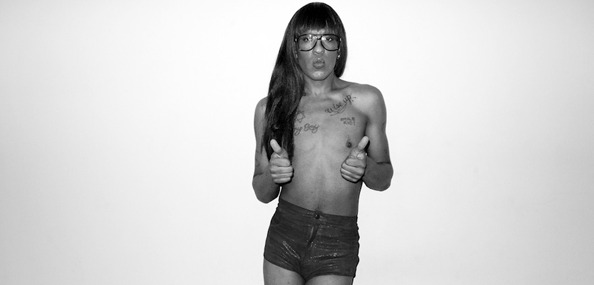 Besides the latest news on Autre Ne Vaut's removal of Edvard Munch's "The Scream" from the cover art of his forthcoming Anxiety album, the music video for "Counting" was released a few days ago. Brooklyn resident and R&B experimentalist, Autre Ne Vaut, teamed up with a fellow New Yorker, cosmic rapper, Mykki Blanco, on the visuals and a new verse for his single.
Directed by David Riley, the music video for "Counting" is about the death of Autre Ne Veut's grandmother. As the female harmonies arrive with Autre Ne Veut's soulful falsetto, you are placed in a hospital with him and Mykki Blanco looking heavyhearted and grieved. The added verse from Mykki Blanco is nothing like the anthemic party words from his last mixtape but intimate and ending with a striving repetition of "I need you right now". "Counting" is a powerful track with or without Blanco's addition just as the cover art of Anxiety is powerful with or without "The Scream". 
Anxiety is available February 26th via Software.
[soundcloud url="http://api.soundcloud.com/tracks/58806923" params="" width=" 100%" height="166" iframe="true" /]
[soundcloud url="http://api.soundcloud.com/tracks/62663842" params="" width=" 100%" height="166" iframe="true" /]