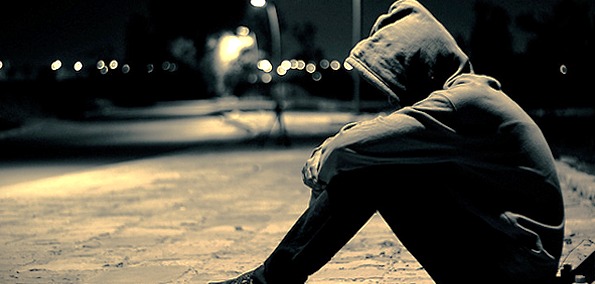 You must be doing something right if your album currently sits atop the Bandcamp popularity totem pole, beating out Apollo Brown & Guilty Simpson's 2012 standout Dice Game. But one listen to German-based Jakarta Records' atmosphere-thick release The Mad Writer— a concept album from L'Orange—might have many putting it up next to 2012's best.  Influenced by the 1920s to '50s, the North Carolina poet and producer, a deadly combinations of "p's," seems taken from another world. 
When L'Orange isn't pairing up with industry heavyweight Blu on the devastating "Alone," he is weaving together sound clips that create a universe worth getting lost in. As L'Orange notes, "The Mad Writer got lost in his own head, so he ate his way out." Self-inflicted cannibalism might not be your cup of tea, but his words speak well of the experience made by the album's 13 Leg0-fitting tracks.
[soundcloud url="http://api.soundcloud.com/tracks/67028627" params="" width=" 100%" height="166" iframe="true" /]
Joined by DMV rapper yU on title-track "The Mad Writer," L'Orange transports you to a time where hip-hop sounds like WWII war sirens. This is Deltron 3030 in a time vortex.
yU provides a perfect segue for his part work, most notably "Lost Souls" off L'Orange's previous feature-length Old Soul. The album is a tribute to Billie Holiday, Ms. Lady Day herself, and features yU, along with Hassaan Mackey and Kelsey Lu, as heard below.
LOrange---Lost-Souls-(feat.-Hassaan-Mackey-yU-Kelsey-Lu)--EM1212
Download:
L'Orange - Lost Souls (feat. Hassaan Mackey, yU & Kelsey Lu)
Not as dark as The Mad Writer, Old Soul still features that distinct L'Orange sound. That rich, crooning sound that makes you picture RZA on a Valentine's date in Havana, best heard on "The Night."
LOrange---The-Night--EM1212
Download:
L'Orange - The Night
 The scary thing is that the Internet seems to indicate that L'Orange's output only dates back to early 2011. About two years later, it would seem that L'Orange has traveled at light speed since his The Manipulation EP, which was already a strong beginning.
Heck, the man seems even able to operate on a level of pop magnificence. Just check out "Whin" after the cut.
Download:
L'Orange - Whin
---
L'Orange
Jakarta Records
11.20.2012
---