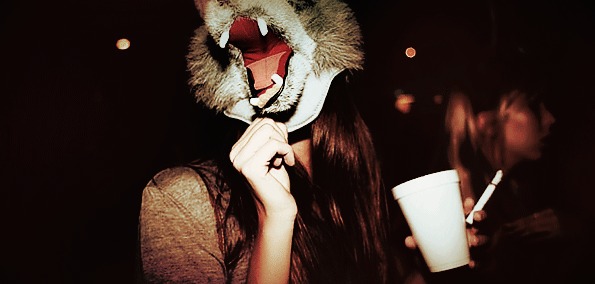 NYC nightlife is, as most of us know, eclectic enough for just about anyone's thirst for a specific party. Mating Season provides an environment that allows people to mask themselves as a creature/animal and let go of any insecurities you may have previously carried seconds before entering the party. 
Birthed in Manhattan's Lower East Side (when it was cool), the party went into hibernation when Gallery Bar was shut down (as part of the concerted police effort a few years ago to "clean up" LES and turn it into the "Lower Eastpacking District" it's become today). The party is back out of hibernation and all "grown up" - i.e. in a "destination" location such as Sway on and on "industry night" Tuesday.
Over the past year, Messkid, DJ Shiftee, Dimitry Mak (Modern Machines), Jane Bang, Roofeeo (TV on the Radio), Whitney Fierce, Dirtyfinger, DJ Fulltimefun, JahJah (NinjaSonik), DJ Kalkutta, Skitsnygg, Morsy, Kapla (Modern Machines) and Westside Schmucks have all contributed to the breeding nature of Mating Season. 
The upcoming edition of Mating Season seeks to redeem Halloween as a resurrection from the trouble seen in NYC due to Hurricane Sandy. Since Mating Season provides masks and other animalistic accessories, you need not worry about feeling out of place whatsoever. Dressing up before showing up is, however, encouraged (cheaper cover). The guest DJs of December are Proper Villains (Play Me Records/Keep Bouncing) and Dances with White Girls alongside residents DJ ARQ and DJ AK.
Blackbook mention as "parties of the week" / Parties to crash
Urban Daddy featured June's MATING SEASON, calling it "Animalistic" and "Hot" 
Mating Season [Nov '12] Recap Video (yes I'm wearing a panda hat with paws attached):
http://www.youtube.com/watch?v=-OzZVOdu53Q&hd=1