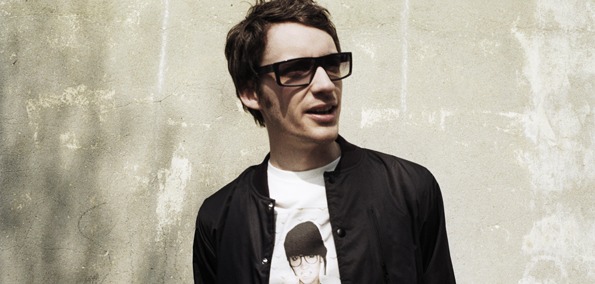 Alex Drury is a producer who loves to simply "rock and rave." Producing under the pseudonym Alex Metric, the Brit had his first big success in 2011 with "Open Your Eyes", a techy electro collaboration with Steve Angello. Metric continued adding a slew of remixes to his resume, many with a rock and roll focus, that include reworks of Phoenix, The Rapture and most recently Ellie Goulding songs. Today he released Ammunition Pt. 2, an EP on Skrillex's label OWSLA. 
Elaborating on the Ammunition that was released for free download back in March, Metric returns with two new tracks and remixes surrounding his most impressive track to date, "Rave Weapon"/ The result is a pleasing, diverse compilation that enters into multiple realms of dance music. From "Prophecies", an addicting and thought-provoking take on electro and tech house, to "Motion Study", a progressive-sounding collaboration with nu-disco producer OLIVER, Alex Metric has shown his ability to do more than just remix other's work.  
[soundcloud url="http://api.soundcloud.com/tracks/64582437" iframe="true" /]
[soundcloud url="http://api.soundcloud.com/tracks/64582438" iframe="true" /]
In the end though, it's really "Rave Weapon" that shines through as the winner on this EP. With retooled vocals from Yenson's absurdly catching "My Feeling", the track has retro dance progressions that fit unexpectedly well with the looping, flowing electro piano jitters that connect the track. Ammunition Pt. 2 is an excellent study in making experimentation in intertwining genres together work in a smart way.
[soundcloud url="http://api.soundcloud.com/tracks/64582439" iframe="true" /]
[soundcloud url="http://api.soundcloud.com/tracks/64582441" iframe="true" /]
[soundcloud url="http://api.soundcloud.com/tracks/64582440" iframe="true" /]
Upcoming Tour Dates:
Alex Metric
Ammunition Pt. 2