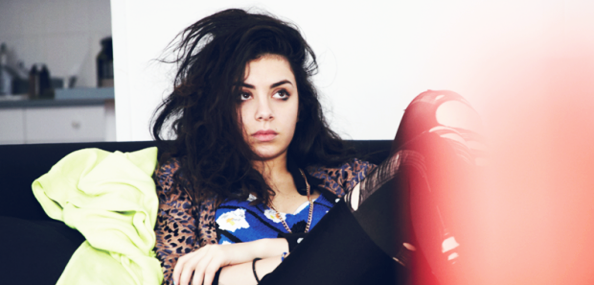 "Dance 4 U" was inspired by the opening scene of Planet Terror, in which Rose McGowan dances sensuously around a stripper pole moments before her leg becomes a grenade-launching assault rifle that ultimately wards off a zombie invasion.  As ridiculous as I thought that sentence read when I first wrote it, there's something about Charli XCX that is decidedly apocalyptic, and a garish horror movie somehow makes perfect sense as a source of inspiration.
On the standout track of her new mixtape Super Ultra, Charli XCX croons in a melancholy fit over the wonky synths and pitched-up vocal samples of Barcelona-based producer, Sinjin Hawke. Can't you just picture her singing through a pouty frown? The track title is actually deceptively optimistic because the words that come before "Dance for you" in the song are "I can't." I am not 100-percent sure what I-have-a-tactical-weapon-for-a-leg despondency sounds like, but I am pretty sure the Charli XCX nails it.
Head to the Soundcloud link below to download Super Ultra.
Charli XCX
Super Ultra [Mixtape]