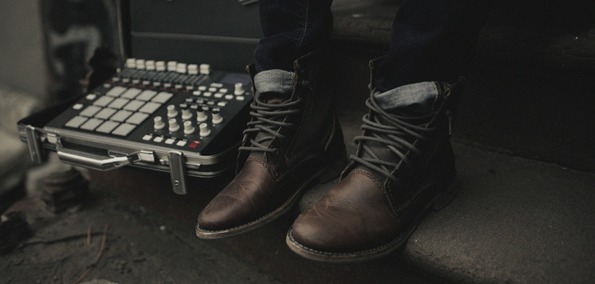 Charlie Darker is a young Canadian producer who is killing it right now.   His gritty hard hitting tracks are staples in the sets of everyone from Wolfgang Gartner, to Porter Robinson, to Zedd and more.
His newest peak-time material comes in the form of a hard-hitting two-track EP -
 Atlantic/Pacific
 - released via Wolfgang Gartner's label Kindergarten Recordings.  The EP effortlessly blends Big Room House with the raw grittiness of good old fashioned distorted electro.  The first track off the EP is
"Atlantic,"
 a club-ready anthemic lead combined with a massive buildup into a massive buildup into yet another massive buildup and finally dropping it into bone-shaking bass, turns this into a certified banger.
On Pacific Charlie actually collaborated with my brother Liam (AKA Love Thy Brother).  The two created  an amazing big room track with beautiful chords and another huge drop.
Charlie gave us a few words about the release:
"This release is probably my biggest to date, and I've been waiting to put these tracks out for what seems like forever. I'm very proud of both tracks and I think they provide a good insight into where my sound may go in the future. The support for the EP has been great so far. It's so cool to hear your tracks played by guys you look up to. The two tracks follow a similar theme but I think between them there is something for "everyone" (or at least the people who cruise the Electro house charts on Beatport). It is an absolute honor to be releasing with Wolfgang's label, I know everybody says everybody is their idol once they get support, but he is actually one of my biggest influences.