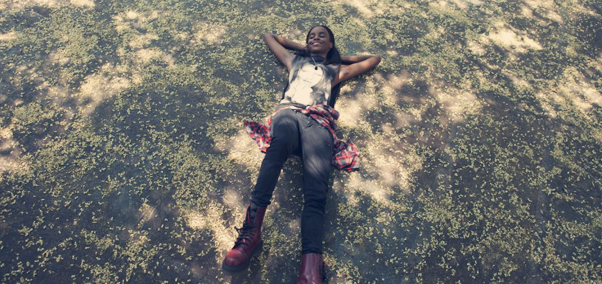 Locking a talented rapper and a fireball of a producer in a studio to simmer can only produce one thing: great music. While in London for respective performances, Angel Haze and Luckyme producer Lunice crossed paths to concoct "Gimme That".
Angel Haze's signature red-hot flow ricochets off Lunice's ear-melting beat proving to be a match made in musical paradise. Here they discuss their individual creative thought processes about attaining a mutual level of cohesive production and lyricism.
The track is the newest from the "Songs from Scratch" series brought to us by Yours Truly and Adidas Originals. Download it here starting November 14.