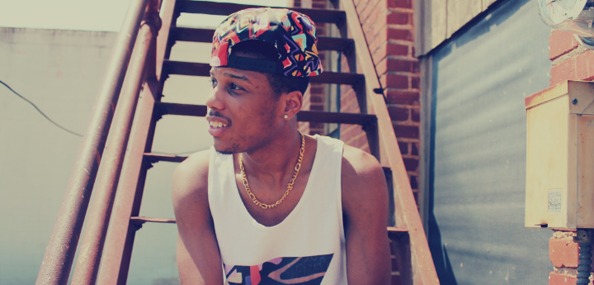 New Orleans rapper Christian'Dee recently dropped his latest mixtape, titled SHVPXRT.  Sponsored by DJ Booth, the 16-track chill project features fellow artists Bobby Word, Brynn Taylor, B3auu and Da Deputy. Christian's third single, "Yo! MTV Raps II", features blog love Angel Haze and shows off Christian's unique voice and flow while attesting to each rapper's lyrical skills. Check that, as well as Christian's fourth single, "Cali Dreamin'", below.
Download:
Christian'Dee ft. Angel Haze - Yo!MTVRaps II
Download:
Christian'Dee - Cali Dreamin'
The Louisiana native takes care of the production himself and also enlists Bastrix Beats, Glo Gaines, LuvJonez, Mayhem Sango and Tellapath for the backdrops of his laid back records. SHVPXRT is available for download here.