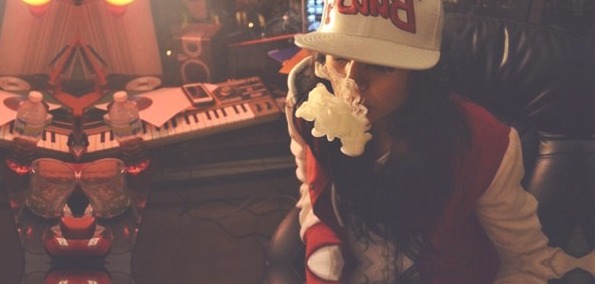 These boys need no introduction, as I have been showing them my appreciation for their style and attitude over the past few weeks. Fresh off their sweet remix of Adventure Club's "Retro City," today the LOUPVCK gentlemen drop their new mixtape on clubtapes.com. Those are the guys that brought us the Certified Trap mini doc series. The documentary traces the stylistically underpinnings of trap music from it's southern roots to the new sound embraced by a music-forward youth. If you are unseasoned to this new wave of trap and want to step up your knowledge game definitely check it out.
Staying true to their Cheech & Chong personality they appropriately titled the mixtape "RE-UP." The entire mixtape is straight OG. It was love at first eargasm. With high hats, vocal drops and 808's in full swing the mixtape is a certified club banger that will definitely leave a crowd dripping in sweat, but hey that's the point right?
It would be impossible to dictate which track you should check out, but my personal favorites are "Becky," "Chirp," and "Flxx." This production duo sure knows how to make a girl wanna drop it low, as all three tracks are NV$TY in all the right ways.
I'm just going to put this out there now I FUCKING LOVE THESE BOYS. Looking forward to their bright road ahead (with a little fog of course) and hope to see a future tour in the works. Now go throw some bows and bump this real loud.
 Head over to clubmixtapes.com to download the entire compilation.