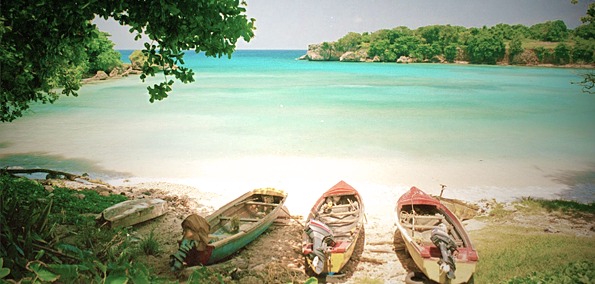 I have been showing the boys of LOUDPVCK a lot of well-deserved love over the past few weeks and today half of the duo, Ryan Marks, releases his debut EP Fiji through Party Like Us Records. The LA-based producer delivers two massively packed tracks. The first, "Fiji", opens in a way that makes you just want to dance when the vocal "now what do we have here" drops. Such a simple and non-technical element, yet these vocal drops remain a distinguishing element in most of the Berklee boy's work. I am huge fan of vocal drops, I think they make you step back for a second, like a mental manipulation that sets you up for total dance floor madness. In terms of technical skills, the track reigns supreme to most hard 808 bass tracks I've been hearing since this new "trap" wave hit the dance music scene.
The second track "Staring Contest" is my personal favorite. It reminds me of a "trapicool" beach (see what I did there). I heard the track a few months back and was instantly hooked. For people who love total chaos in their ears, this one's for you. The track is wild and frenzied in all the right ways. You could go so wrong when trying to pack a track with frantic sounds and speeds, but Mr. Marks does not. For a kid who grew up on jazz music this producer is one to pay close attention to.
The entire EP is a fun ride that just makes your head and ears want to dance. It also features two original remixes from Dell Harris, ETC!ETC! and D!rty Audio. Check the stream below. 
[soundcloud url="http://api.soundcloud.com/playlists/2648881" height="200" iframe="true" /]