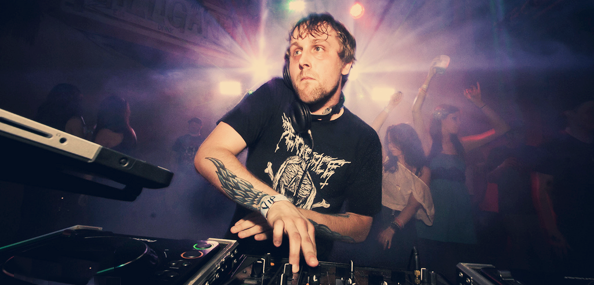 If you're a fan of that pure grime and slime, the dubstep ehnthusiastics have been longing for then you've found the right artist. Today Earmilk brings you the heaviest of the heavy from this Indiana native, Josh Gard. Figure is nothing new to the dubstep scene and nothing new to production either. With a huge library of remixes and singles alike, Figure's recent release was sure to set the bar high for any 'Halloween themed' tunes coming up. It seems every year about this time, Josh Gard delivers with his notorious Monster Volumes, which have more bass and grime then your washing machine after St. Patricks day. 
This time we have his latest LP that features 15 tracks, nine originals and six remixes. After what seemed like a drought of Figures music, only getting a track or two every month, this volume came as a huge surprise with 7 brand new tracks to satisfy my dirty craving for brain rattling music. One thing that always sticks out when Figure makes his Monster Volumes is the originality and complexity behind his production. Whether it comes to simply picking the different creatures for titles or the structure of the track, you are in for a unique experience. From "Corpse Grinders" to "Werewolf's" and everything gruesome in between you'll shortly find that Figure delivers with much more then a heavy beat. 
I can't exclude the amazing remixes that went into the LP though which ranged in sound and variety. Dr. Ozi, Phrenik, J.Rabbit, Alex Sin, Oscillator Z and Ariok all were featured on the LP.
If you've like what you've heard make sure to check out Figure on soundcloud for a endless library of his tracks where you'll find nearly all for free download. 
Make sure you check out