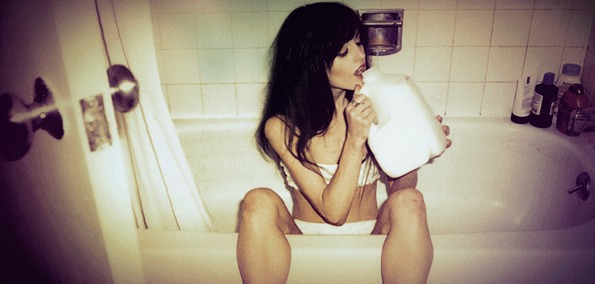 Happy holidays New York! CMJ is this week, meaning it is a music holiday/vacation and we are more than ready. With all the official CMJ showcases throughout the next few days, we have a party for you that unofficially celebrates the end of this music marathon. You know the group of 5 handsome men that we seem to always keep you updated on, the urban bass crew called M|O|D? These Boston boys are going to play at our party, late Saturday night at Cameo Gallery. The evening will be filled with as the FB invite page says, a little ambient, a little hip hop, a little bass, a little r&b, a little trap, a little dark, and a lot of electronic for your bodily desires. Maimi's twinkling beat producer Jonathan of Between You and Me will begin the show at exactly 11:30pm and the line up will later be followed by M|O|D, Triple Six Sound Club (Brooklyn), Ryan Hemsworth (Canada), and RPEG (Philadelphia). Samples of their music are below. 
Door tickets are $8 and there will be a $6 beer and shot deal throughout the entire night. It will also be a 21+ event so bring a good fake foreign ID if you're not of age. Party is also hosted by the wonderful David of Birddog Promotions.
Besides this Saturday showcase, we are also sponsoring an event on Thursday with Prescribed Magazine and Self Taught. It will be a wild hip hop/electronic night at Webster Hall. Check out the beautiful flyer for details.