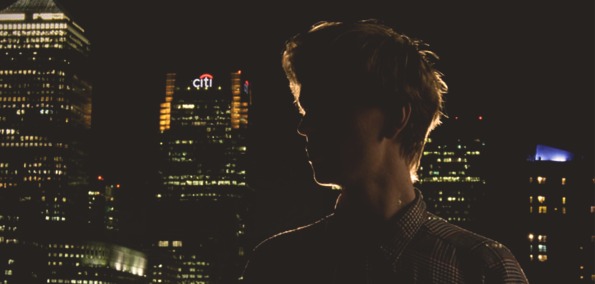 After his debut LP Classical Curves was released via the consistently avant garde Night Slugs, Jam City is back with another teaser. Those familiar with the label will recall the Night Slugs white label release The Courts / The Nite Life, a 12" single that served as a sort of sampler to the spectrum of music that was to be released on Classical Curves. Needless to say, when the album did launch we were met with an even wider spectrum of sounds than anyone had expected from the white label sampler. The album was tied together by the name Jam City more than any other factor, with tracks that pushed genres in every direction containing different textures, moods, and tempos.
Track number five from the album, "How We Relate To The Body", is a bright, metallic track the sees a 12" mix on the a-side of the record. With a friendlier club intro added to the title track, the 12" mix stays true to the original sound and remains a solid tune ready for the dance floor. New to our ears is the b-side, entitled "Now We Relate". The track has a drawn out intro, which seems to be a theme since Classical Curves but launches unexpectedly into a proper rave tune, in all of it's repetitive and nostalgic glory. Jam City has successfully been recreating the feeling and sounds of the earlier decades in electronic music, but with the right modern twist to keep them relevant and fresh. How We Relate To The Body builds on this motif, and serves as a great teaser to the six track club mix release coming in late October, but that's a whole other story...
[soundcloud url="http://api.soundcloud.com/tracks/60954245" iframe="true" /]
How We Relate To The Body will be available on vinyl on 12 October 2012 through Night Slugs.