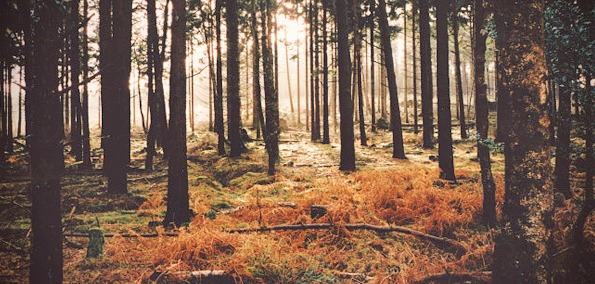 Let's face it, today's music trend is on a one-way train ride through groovin' electronic beats and heavy bass that will make you weak at the knees. Throughout our musical history, we have witnessed genres rise and fall, while some have managed to stick around and dominate the scene. So what happens to those that get left in the shadows of emerging genres? In actuality, they continue to thrive, though they go unnoticed. Bruce Malley, aka Pray For Sound, is a one man post-rock/metal band. He's in a genre where it's quite hard to stand out, especially when the spotlight is frequently taken by giants of the scene like Explosions in the Sky, This Will Destroy You, and God Is An Astronaut. Not only is Pray For Sound's work worthy of mentioning, it's his background story that makes it even more intriguing. Bruce Malley founded Pray For Sound by himself in 2011. After many failed attempts to recruit musicians who are serious about it, he decided to adopt Pray For Sound as a solo project. His debut EP, Monophonic, will be officially released in physical form on September 25, though it has been already released online as a pay-what-you-want deal. 
Monophonic is an emotional and inspiring EP about the hardship and pain of hearing loss in his left ear. Doctors discovered a destructive cyst in his ear and removed it in 2005. Ever since, he has been suffering from severe hearing loss and pain in his inner ear. Monophonic is the manifestation of his seven years of emotional highs and lows.
Throughout the five-track EP, you will experience explosive sounds and soft, soothing guitaring. Anger and turmoil are ever-present in his tunes,  mostly expressed though his metal-esque style of execution. The high-points of his emotions that give us small feelings of hope, happiness, and serenity are resonated through his calm guitaring and drumming. Pray For Sound expertly captures his seven-year emotional rollercoaster on Monophonic. He takes us on an auditory interpretation that leads us on a wild up-and-down path and finally come to fruition about who Pray For Sound really is in the dwindling, quiet last seconds of the EP.
Discover the life of a suffering artist with a passion to express himself through one of the most interpretive-heavy genres. So grab a backpack, you're going to need it for this next journey. 
Play:
Pray For Sound
- Stereophonic
Play:
Pray For Sound
- Monophonic