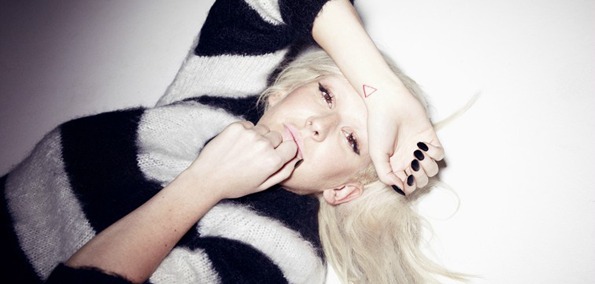 On the run up to Ellie Goulding's sophomore album Halcyon (out October 9  on Cherrytree/Interscope Records) we've got French DJ crew Birdy Nam Nam's club ready take on the debut single.
"Anything Could Happen" is the first new original music from Goulding since her debut album Lights, which was the best-selling debut album of 2012 in the UK.  The track drops just as the single "Lights" from that album continues its improbable domination of the US Top 40 radio chart at #1 for the second consecutive week -- Proving once again that the UK is way ahead in terms of their top 40 sensibilities.
Birdy Nam Nam takes the track, which is already pretty danceable, and adds some Dutch house wines, funky synth stabs and stuttering percussion.
The track is a nice evolution of the original feeling of the song rather than a total reinterpretation.  As dance music and top 40 begins to merge more and more I wonder what the future of remixes will be... easy listening re-works? 
I've also put together a playlist of my favourite Ellie Goulding and Birdy Nam Nam tracks. If you've never heard Parachute ending by Birdy, which was produced by Justice, check out the live footage of them performing it -- absolutely insane.