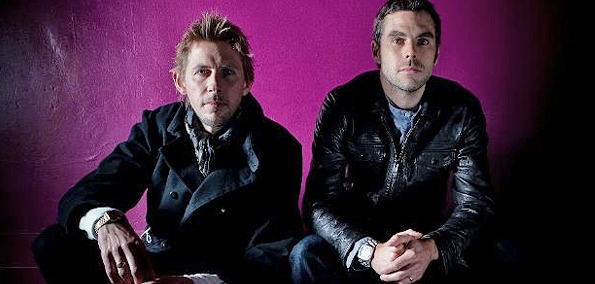 This is your Daily 2% – Chilled and Ready to Serve. We will try to bring you one "chill" track every day. This is for when you get home and you are trying to unwind. You reach for that glass of wine or that unlit Black & Mild or maybe you reach for something more herbal. This track is for those times. We are just your milkmen and I'm here to make a delivery. Chill...
Had to post this one again. It's too damn good and you probably haven't heard it in a while. 
Today's delivery is brought to you by Groove Armada. Recently this Daily 2% feature has been slacking in the electronic department but luckily a group like Groove Armada can easily remedy this situation. These guys saw a huge success during the 90's and, even with the huge boom of new producers, have still remained innovative and relevant. Now, I just wanted to mention that they still remain relevant in 2001 but, for today's track, I'm taking you back to 1999 for the track "In My Mind (Blue Skies"). This track is one of the first track's that really got me into them and recently I ended up hearing it again recently and immediately noticed that it doesn't show its age at all. It was a great track then and an amazing track now. The track also features vocals from Sophie Barker who used to work with Zero 7. Check out the track and chill....
Inside-My-Mind-(Blue-Skies)--EM0812
Download:
Groove Armada - Inside My Mind (Blue Skies)