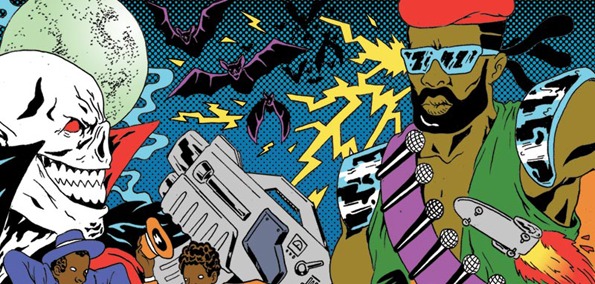 Originally released with an animated lyric video earlier this year, Major Lazer insanely infectious single "Get Free", which feature Dirty Projectors' vocalist Amber Coffman now has its own official to boot. Released back in April of this year, the single has proven to be easy remix fodder and subsequently spawned more remixes, edits and revisions (some good, great, and some not so good) than I can count on my hands and toes.
For their latest visual for "Get Free", the lead single off Major Lazer's forthcoming album, Free the Universe, Diplo and Amber Coffman pay a visit to the island nation of Jamaica. Shot by director SoMe and produced by Roman Pichon Herrera, the four-minute clip features footage of some physically demanding and equally acrobatic dancehall style dancing, appearances from Diplo and Coffman and well paired shots of Jamaica and its citizens.
In the absence of former founding member Switch who departed from the duo following reported creative difference in late 2011, the upcoming LP will include production work from Diplo and producers Ariel Rechtshaid and Dre Skull. Free The Universe is scheduled to be released November 6 via Mad Decent/Downtown Records.