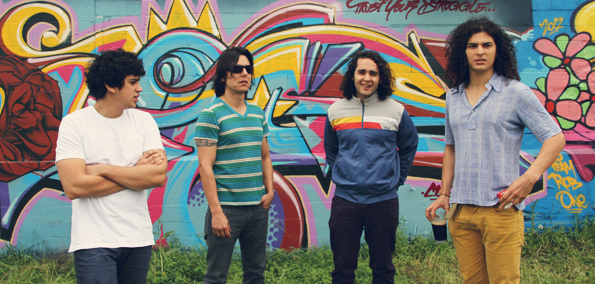 Krisp
Mamani Vice
If you are looking for a good throw-back band, search no further. Krisp delivers a refreshing grooves that will take you on a trip back to the 80s. With a healthy dose of synths and disco influence, they're bound to have a fun, feel-good vibe. Based out of Wynwood, Miami, the indie band has been slowly but surely turning heads. Their ingredients for success is as follows: indie rock, chillwave, and some electro. When all three are combined, you hear those groovy basslines coupled with interwoven synths and disco beats. Here at EARMILK, we have the privilege to premiere their debut EP, Mamani Vice. 
This four song EP really defines Krisp's unique style and sound. Tracks like "Mamani Vice" gives you that quick impression of what Krisp is all about: funky grooves mixed with chillwave retro. They also showcase their versatility as band with such songs like the quirky "When You Coming Home", which leans more towards the classic indie style. Then you have the other two tracks, "Purple" and "Captain Hook", that have a combination electro and indie rock with that ever-present retro feel.
This quirky yet fun style is Krisp's ace card. Mamani Vice is an EP that will get your blood going and satisfy your groove craving. You can't help but become attached at first listen. 
Download:
Krisp - Mamani Vice
Download:
Krisp - Purple
When-You-Coming-Home1--EM0812
Download:
Krisp - When You Coming Home
Download:
Krisp - Captain Hook