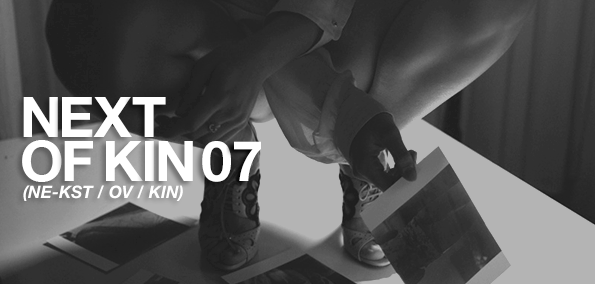 Andy Warhol was right, everyone does get their 15 minutes of fame. But who would have known his forecast was actually a caution that would turn our music scene into a dump of regurgitated hacks. A trash can of trends that are born to die in weeks, crowding the charts with pedlars of social networks and void of groundbreaking acts. How do you dig when the overseers of the industry recycle rubbish to fuel the machine of consumption over Da Vinci, only to be tossed full circle into the scraps where it rightly belongs. It's noise that overshadows those that give a damn, and when the debris settles — their pockets still strapped and their innovations, mugged. Sounding the call for someone to set the standards and sort out the genuine. theduke's Next of Kin, a feature to cut the fat. 5 EPs you'll need to keep, every week. Handed to you in a closed fist because you know where to find them. No compromise and completely pretentious. 
---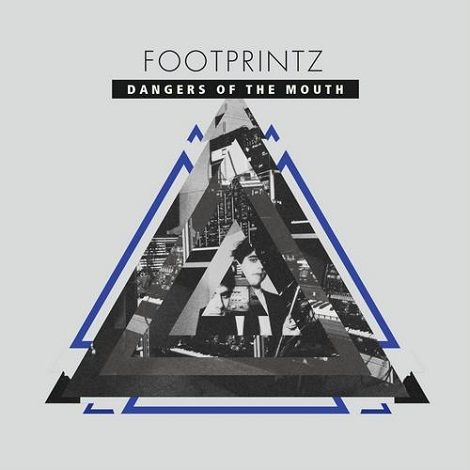 Footprintz
Dangers Of The Mouth
Visionquest; 2012-08-13
VQ014
---
Take a chill pill, Montreal has a new batch from synth pop duo Footprintz. Word says that these two met at an after hours, at age 15. You know what they say about set and setting, these synths dig deep to touch the soul.  This week they unraveled a new single for their debut album called Dangers Of the Mouth, and it's dripping with the 80s. Twisted in techno essentials, a Cold War pulse, and eerie strings to supplement Marc Almond on vocals. Don't kid yourself the original is overproduced in all the right ways. Released on Visionquest, a label that drapes itself in avant garde and superstition. They couldn't have done a better casting for the remix package, enlisting Detroit's deep house mystic Jimmy Edgar and Turbo Recordings honcho Tiga. Both go in opposite direction, Jimmy fucking that sequencer to singularity on a thumping four on the floor beat while Tiga draws things out to hypnotize for a full nine minutes. And still, they both manage to mesmerize which can be heavily accredited to the uncanny passion and catharsis in the single's original stems.
Dangers-Of-The-Mouth--EM0812
Stream:
Footprintz
– Dangers Of The Mouth
---
Clouds
Conciousness
Turbo Recordings; 2012-08-20
TURBO129
---
What started as a small number of releases on Fake Blood's Blood Music label is now part of the new face of techno fronted by who else but Turbo Recordings. Clouds has had a cult-like following since day one, and their next EP Conciousness due out Monday will bang out all the reasons why. The original sprays flesh and while "Conciousness" adds to a string of fiery warehouse jams by Clouds, it's the remix by North London's Randomer that scarfs down all the hype on this release. We all know where we heard it first, Tiga debuted the track to the masses in his latest BBC 6 Mix. And it might just be the most stunning remix of the year, literal in every sense of the word. Making its entrance known with a hammering 2 step kick and a closed hat so sharp and punchy you might as well call the whole track one giant snare roll. If it hasn't cued in yet, the drums are impressive, intense, and I haven't even touched on the bassline. A penetrating pulse that storms its way to the front of the mixdown. The way it wraps itself around the track's lead and percussion serves up a super tight groove and plate of sounds that makes you want to muah. 
Consciousness-(Randomer-Remix)--EM0812
Stream:
Clouds
– Consciousness (Randomer Remix)
---
John Roman
Petrified
Twin Turbo; 2012-08-13
TT010
---
Back in May, Toronto's noted electro producer John Roman turned the ignition on a heap of new original tracks in a teasing mix series he likes to call Reclusion. It was a map of the road ahead for the Ontario native, who we've actually brought on as a guest writer to put a deep personal touch on another one of his ongoing series REVISIONS, which leans heavily on his hip-hop and 2 step garage influences. Looking at his catalogue which spans back to grinding electro bangers in 2007, hammering a minimal meets ethnic style of house, and now raising the floor in techno this man of series can really do it all. "Petrified" is track 4 on his Reclusion 2 mixtape, and it's without a doubt the compilation's most esteemed crowd pleaser. Garnering support from DJs all across the board, it plays out like one barreling build with a rolling 808 and a wailing vocal performance. Turbo picked out all the good stuff for their sister imprint, opening with "St. Hood" which tips towards the deep welling sounds of John's past Sala EP. "Chimaera" closes things off on a tight Roland groove, with gloomy bells and retching reptilians looming overhead. All in all the record marks significant point in John's career, as all the hard work has paid off with a chance to contribute to a label he has always looked up to.
Stream:
John Roman
– Petrified
---
VCMG
Aftermaths
Mute Records; 2012-08-20
ISTUMM
---
Vince Clarke and Martin Gore are VCMG, a long awaited reunion between the chief minds behind Depeche Mode set to demonstrate their analogous love for techno. It's been over 30 years since these two have shared credits, and the result is a 10 track LP (out now on Mute Records) that delves into a techno soundscape ripe with acid house and synth pop influences from the late 80s. Beyond the impressive engineering in the originals, the duo have also employed an impressive collective of names on remix duty. EP 1 of 3 for SSSS saw Regis and DVS1, followed by EP 2 with Mathew Johnson and Terrence Fixmer, and now EP 3 features remixes by praised heavyweights like LFO, Gesaffelstein, and even Vince Clarke himself. The daring brilliance of these artists really comes around in the third round as LFO pitches in a crawly number exiling a lead that has a bit of a loud  mouth with reclusive sci-fi pads. And then there's Paris' after hours libertine Gesaffelstein who turns the original into a hysterical work of his own with those grim selfish sounds. You already know what it's suppose to sound like, four on the floor in the fetal position. Wait for the track to flip on its head 3 minutes in. 
Aftermaths-(Gesaffelstein-Remix)--EM0812
Stream:
VCMG
– Aftermaths (Gesaffelstein Remix)
---
D.I.M.
Living In Advance
Boysnoize Records; 2012-08-27
BNR085
---
Long time no see, last time I came across Berlin's dance floor surgeon D.I.M. it was last years collaboration with Tai. It's a bit hard to pick him up these days, as he seems reluctant to shed his electro shell that lead to marveled bangers like "Is You" and "Lyposuct". But that's not a bad thing especially when there's talent behind the desk and a revered label like Boysnoize Records to cherish you for it. His upcoming EP for the imprint is due out at the end of the month and I have to say it's a good surprise to see what's under the hood. Five originals that touch on the various sides of D.I.M.'s sound, tracks like "Mariachi" that pound the floor with a bolting lead and "GO!" that meddle with the lines of krumping insanity the eat your face off on bath salts variety. "Eternal" is a pick worth noting as the stabbing minor chords bear a resemblance to Inner City's "Big Fun". And that's just what this release is, a lot of big tracks made for the sole purpose of having fun. D.I.M.'s old school influences really come out in this EP as the track "Dragon" is driven with classic breaks and vocal shots that not only avert their own corniness but also work in his favour. 
Stream:
D.I.M.
– Dragon
---
Hamilton