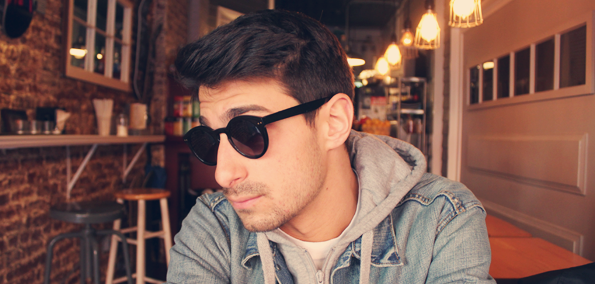 Born in West Virginia and raised in the Big Apple, David Morris, better known to fans as D-WHY, initially started recording music during his freshman year in college, however it was not until his graduation from West Virginia University and after relocating back to the City of Dreams that D-WHY decided to embark on a music career.
D-WHY's personal style and demeanor is unlike that of your average hip-hop artist. His authenticity is what his fans appreciate as well as vivid music videos and unique take on reworks of songs such as Childish Gambino's "Freaks & Geeks" (which he titled "Shooter McGavin"), Cam'ron's "What Means The World To You" (known to fans as "Killa") and indie songs by the likes of Grimes, Flight Facilities and Local Natives.
Most recently D-WHY released a full length short film/music video " New York Times". The impressive visuals can only leave listeners looking forward to his debut release Don't Flatter Yourself which will include all original content and will be available Wednesday, August 15.