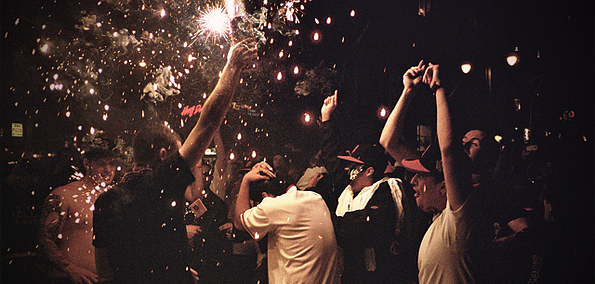 Having worked with two of the best-known labels in electro house music, Dim Mak Records and Mad Decent, certainly says something about an artist. American DJ and producer Clockwork (aka Henry Steinway) has been cranking out bangin' tracks the last few months (or years), most recently lending his skills to remix Autoerotique's "Roll The Drums" and collaborating with A-Trak to re-envision Zedd's "Spectrum." His debut EP on Mad Decent, Titan, definitely attests to his talent, featuring two havoc-inducing tunes that are sure set the dance floor afire.
The beginning to the track Titan reminds me slightly of "Ladi Dadi," with an ominous pinging that rings out in the background, hinting at the coming noise.  And yes! About a quarter of the way in, this great, distorted, whistling enters, taking you up and down through the song until it eventually layers over a stomping 4-to-the-floor beat.
Stream:Clockwork
- Titan
"BBBS" (Big Bad Bassline Sound) doesn't start so quietly. From the get-go you know this track will be a continuous force of bass, which only breaks slightly to introduce an even heavier grinding midway through. Actually the middle break features one of my favorite parts: a funky, syncopated synth beat that alternates with the pounding bass.
Stream:Clockwork
- BBBS