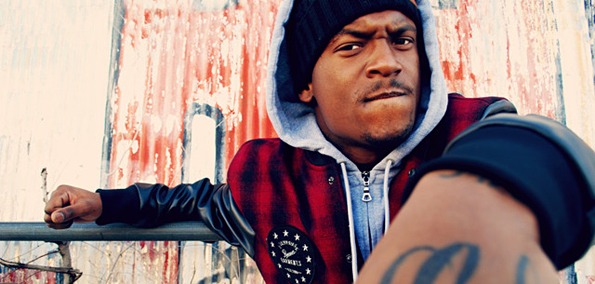 While talks of a joint project from Murs and Fashawn have been in the air since earlier this year, the two rappers confirmed their forthcoming project with the release of the first track off the project entitled "Slash Gordan".
On the track, the California emcees match bars over some high-energy, guitar-driven production accented with exotic steel drum percussion courtesy of production duo Beatnick & K-Salaam. Murs and Fash's collaborative album titled This Generation will feature production handled entirely by Beatnick and K-Salaam.
For the LP, the production duo have opted to forgo the traditional sampling route in favor of  original composition. They (Beatnick & K-Salaam) bring a brand new sound. We couldn't picture any other producers. They could do an instrumental solo as a third verse and you wouldn't be mad," commented Fashawn.
In promotion of the album, the two wordsmiths will tour cross-country as members of the Rock the Bells lineup in New York, San Francisco and Los Angeles this summer. Stream "Slash Gordan" below and grab a free download of the track HERE.
This Generation is due out September 25 via Duck Down Music Inc.
[soundcloud url="http://api.soundcloud.com/tracks/54964609" iframe="true" /]