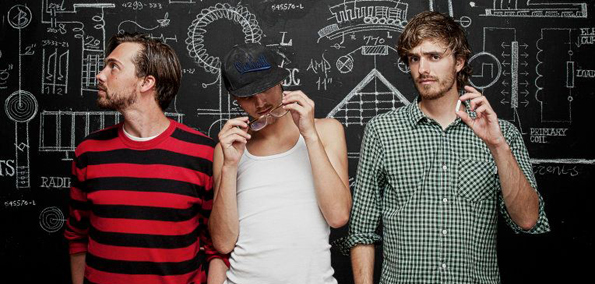 Today the new Nobody Beats The Drum EP, Natural Thing was released on Amsterdam based record label Basserk Records. While Sjam and Jori produce all the music, Rogier produces all the video projections and together, the trio delivers a uniquely unforgettable live audio/visual experience that has brought them high praise from trendsetters such as Kanye West, Vice Magazine and many more.
To fully appreciate their fusion of breaks, electro, hip-hop and every other form of music that whips a crowd up into a sweaty, writhing heap of body parts, it's best to see NBTD live where the pounding music is enhanced by their one of a kind over-the-top visuals. 
The new EP comes with remixes by The Subs, Rimer London and Fellow. Be sure to check out the video, there are many cats and dogs. We all love cats and dogs. And don't miss the free downloads . High quality electro-house made by Dutch and Belgium.