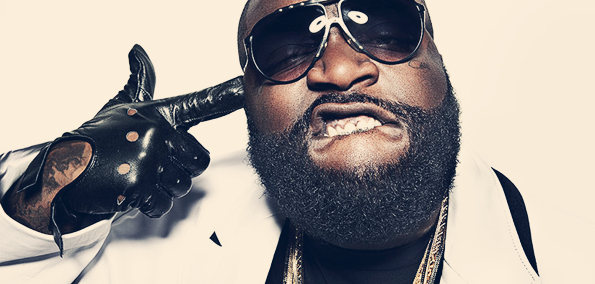 After releasing a trailer for his latest music video and subsequently learning of BET's decision to ban the video, an undeterred Rick Ross let loose the new controversial visuals for his single "Hold Me Back". In his latest black-and-white vid, a shirtless Ross visits New Orleans' Calliope Projects and is joined by a crowd of locals and several of his MMG comrades.
Years removed from the days of controversial programming like BET: Uncut, I suppose Rozay's latest video doesn't quite fit in with the network's shift towards more family friendly programming. However, at the same time one can make a convincing argument that not much commercially viable hip-hop is what you would readily label as family friendly. The video's director fired back in response to BET's decision with the following statement:
So BET rejected Ross' "Hold Me Back" video. It's incredibly sad, because the video is incredibly special & real. You're killing US BET. Smh. Everybody ask BET why it's ok for them to play "Boyz N the Hood", "Menace to Society", and "South Central", but not Ross' video. What does BET stand for? You should have two answers for that question.
The G5Kid produced cut can be found on Ross's self described "masterpiece" God Forgives, I Don't which hits store shelves and digital retailers this upcoming Tuesday, July 31. Watch the video below and let us know if Ross' latest shirtless excursion is worth banning from BET.