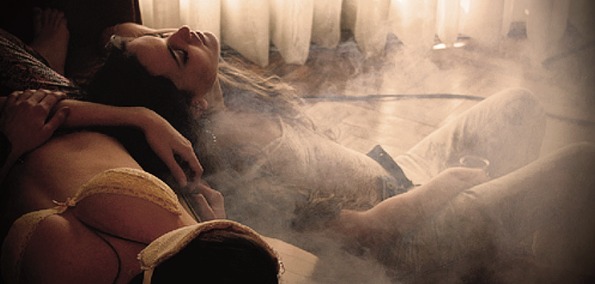 Flashback to the first week of Straight No Chase and you may recall stumbling across "Maldive Piff", a nice laidback cut from a relatively obscure hip-hop outfit by the name of Chinza//Fly. Fast forward some nine or so weeks and that same group has delivered their debut project in the form of fifteen track mixtape.
Hailing from the center of the map, the four man hip-hop group/production team is composed of rappers Jofred Estilo and Paris Clark and producers Rob Lyrical and Steven Pugh. Formed in 2010, the crew opted against rushing to release their inaugural project and instead took their time to craft an impressive introductory project. 
Download:
Chinza//Fly – 365
When asked about the backstory on the name of project Rob Lyrical simply stated, "we pretty much came up with the concept of Blend No. 27 from the fact that Jofred always smokes those particular cigarettes, and while brainstorming for names for the tape Jofred had the box there and we pretty much just kept the name." Produced entirely by the group's in-house  production duo, Blend No. 27 can best be described as the soundtrack to all things chill.
Download:
Chinza//Fly – Blend No. 27
While readers were treated to an unfinished cut of "Maldive Piff" back in June, the tape comes complete with a mastered version of the track that features guest verses from Chris LeSage and Westly P of Impolite Society, as well as other standout songs like "365", the tape's titular cut "Blend No. 27" and "How We Living". Follow the download link below to stream the entire mixtape and grab a free download of CF's fist project.
--Maldive-Piff-(Feat-Chris-LeSage-and-Westly-P-of-Impolite-Society)--EM0712
Download:
Chinza//Fly – Maldive Piff (Feat Chris LeSage and Westly P of Impolite Society)
Download:
Chinza//Fly – How We Living
Download: Chinza//Fly – Blend No. 27 [Mixtape]