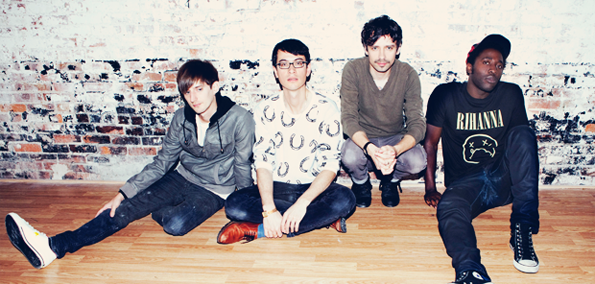 For the longest time, I thought one of my favorite bands had thrown in the towel. I saw one of their gigs in Toronto and were one of the few bands to actually give me goosebumps because of their outstanding performance. Their "break-up" I guess was only a tease, as Bloc Party is back in full swing and are making ripples across the air. Their latest single teaser, "Day Four" was released to the pubic not too long ago and it sounds magnificent. With their long-awaited return, the sounds of this latest track is a sigh of relief to die-hard Bloc Party fans. "Day Four" has all the characteristics of classic Bloc Party style, with a bit of a mixture taken from their A Weekend in the City style. "Day Four" is their follow-up single from their first, "Octopus", which sounded more of an Intimacy influenced type of tune. 
I can only speculate the impending album release, Four, will have a good balance of old school and new school Bloc Party, which I am all in favor of.
Time to put on your party hats.