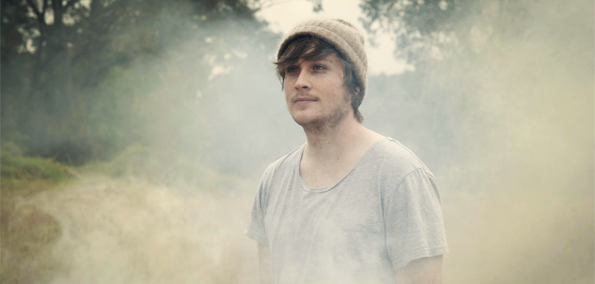 Writing for EARMILK, I often stumble across new bands who leave me impressed, I don't however find myself as completely enraptured as I am with Australian artist, Hayden Calnin. The singer/song-writer's progressive-folk sound will quickly, and justifiably, draw comparisons to talents such as Bon Iver and James Blake, a testament to the burgeoning artist's musical virtuosity.
Majoring in sound design at university, Hayden used this knowledge to record and produce his debut City EP, which is now available digitally at iTunes. Although being a "bedroom producer", Hayden, who also does all the instrumentation on the album, was unaffected by the limitations often encountered by starting musicians, creating instead a masterfully produced soundtrack which showcases its expansiveness while completely retaining its sense of intimacy.
Despite the skillful production and instrumentation, the most striking element of Hayden's music is by far his spellbinding vocals. There are moments when the beauty of his falsetto is almost chilling, and others where listeners will be swallowed into the raw emotion of his lowest octaves. By layering his croons through the use of a looping station, Hayden achieves a fullness which would otherwise be unachievable as a solo artist. Below is my favorite track from the EP "For My Help", along with the EP's first single "Summer".
Download:
Hayden Calnin – For My Help
The two songs showcase the diversity among the tracks on the City EP. If you are as enthralled by Hayden's sound as I am, you can pick up his debut EP on iTunes. Although it doesn't appear there are plans to make it to America anytime soon, for those in Australia, you can catch Hayden at the Big Sound Music Conference or during his album release party on Aug 24th at The Workers Club.