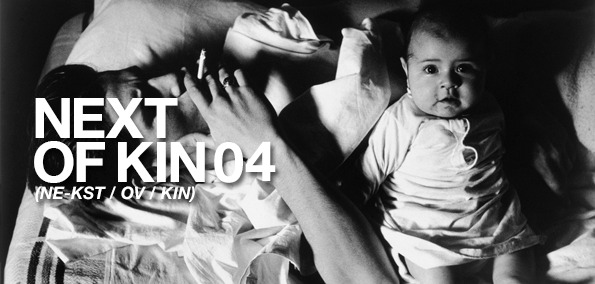 Andy Warhol was right, everyone does get their 15 minutes of fame. But who would have known his forecast was actually a caution that would turn our music scene into a dump of regurgitated hacks. A trash can of trends that are born to die in weeks, crowding the charts with pedlars of social networks and void of groundbreaking acts. How do you dig when the overseers of the industry recycle rubbish to fuel the machine of consumption over Da Vinci, only to be tossed full circle into the scraps where it rightly belongs. It's noise that overshadows those that give a damn, and when the debris settles -- their pockets still strapped and their innovations, mugged. Sounding the call for someone to set the standards and sort out the genuine. theduke's Next of Kin, a feature to cut the fat. 5 EPs you'll need to keep, every week. Handed to you in a closed fist because you know where to find them. No compromise and completely pretentious. 
---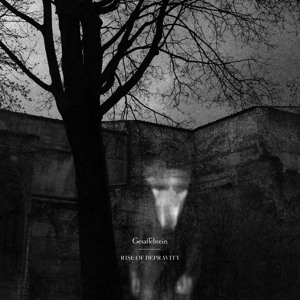 Gesaffelstein
Rise of Depravity
Bromance; 2012-07-09
BRO003
---
A man that has risen to the top the tried and true way, having his own distinct sound. Bona fide techno villain Gesaffelstein released his third solo release on where else but Brodinski's Bromance Records. Two tracks make for Gesaffelstein's shortest record yet, but don't be mistaken both numbers pack a punch. With the tempo still stuck on the low end, "Belgium" continues off of what Conspiracy Part 2 left behind. Bitterly stomping through a hive of wasp-like sounds that can only be attributed to his character. After racking up a beefy catalogue of hits you'd expect Gesaffelstein to be consistent and stick to his formula, this is where the track "Depravity" comes into play. Arising in what seemingly feels like more ominous techno the intro brings a hammering drop to its head as it bends on a gliding electro synth to make this EP and the floor climax. His signature cowbells and rimshots make an appearance on the go around drenched in reverb as always to further add to the fury. It's a bigger, louder, banger Gesaffelstein we haven't heard yet and another single to add to his band of crowd pleasers.
Play:
Gesaffelstein
- Depravity
---
Gingy & Bordello
Iron & Water
Turbo Recordings; 2012-07-09
TURBO127
---
Two techno aficionados that have been riding a steady and ever growing wave of hype, the wake of last week saw Gingy & Bordello opening the floodgates to their second Turbo release. Body Acid was the record that put their name on the map, floating to the top of charts curated by your heavyweight favourites. The Iron & Water EP is a mature deviation from their Twin Turbo debut that sheds a colour more true to their taste. Making a teasing appearance as the kick off to the imprint's New Jack Techno compilation, the title track carried a lot of weight on that release. Showcasing the duo's knack for raw percussion and textured soundscapes while stripping back on melody. No where is this more evident than in  "Ausbruch" track 3 on this EP. It's everything your girlfriend hates about techno. A six minute ride on a bassline that refuses to leave its seat, driving on a single note in a drone-like fashion. A bold move for the duo and just another notch for Tiga's Turbo as they continually oust themselves in digging deeper into genres than ever before. Overall the three tracks make for a coming of age and telling of longevity in the duo's young catalogue, and with a remix package slated for the near future there just might be something in the water in Toronto.
Play:
Gingy & Bordello
- Ausbruch
---
FaltyDL
Hardcourage / Our House Stab
Ninjatune; 2012-08-07
ZEN12321
---
Drew Lustman is FaltyDL an NYC beatsmith wrapped in his own warm cushion of nostalgia. His work lies somewhere along the lines of house and garage, some even say dubstep. But what's sure is that his tracks are ripe with old school influences, just check the 90s styling of his most recent record sleeve. Released on Ninja Tune, a UK label that has been pushing the envelope of electronic music for the last two decades. With only two tracks to cue, the EP still stacks up to be a meaty release. "Hardcourage" chasing the warehouse sound with smooth rhythmic timbres and a swelling bass while framing vocal samples into classic UK hardcore riffs. The B-side "Our House Stab" is really where things get tender as he employs an array of lush keys to jack like your favourite R&S records. Both tracks are sure to power your peak time dance floor and are great examples of delving into the rave sound without selling yourself short and blowing out corny cannon fodder. 
Play:
FaltyDL
- Our House Stab
---
Mak & Pasteman
What Love Is
Car Crash Set; 2012-07-03
C/C/S2081
---
Hold onto the name because this duo is about to pop. Mak & Pasteman have been brewing a steady catalogue of moody bass jams on labels like Hot N Heavy and Sound of Sumo, but their most recent and forthcoming work is really going to plug them into the spotlight. Their latest EP What Love Is kicks it all off with two glossy numbers that paint from a colourful palette of invigorating sounds. Lush house stabs, aqueous pads, and of course captivating percussion headed for the tropics but still managing to stay UK bass'd. Both tracks seem eager to be outside as rain forests drenched in reverb become the setting from front to back. Not to mention the soothing breakdowns that wrap you in cool polyphony, something that has become a trend for these two throughout. A definite summertime grab as the B-side stacks up to the title itself. And to clue you in for what's in store and what these two are all about, check out their next sought after tune in their backyard party turned music video for "Give It Up".
Play:
Mak & Pasteman
- So Much
---
French Fries
What To Do
ClekClekBoom; 2012-07-16
CCBWL001
---
Where to start on the history on ClekClekBoom's latest white label release. "What To Do" has been on the lips of bass heads since 2011. Ripped out of an XLR8R mix curated by the man behind the desk himself, Parisian street visionary French Fries. Why he held onto it for so long is a bit of a mystery, but the white label release points to the vocals sampled from Thomas Bangalter's "What To Do" which was one of three A-sides on his legendary solo outing Trax On Da Rocks pressed in 1995. Anyone would have guessed that there was some barrier in clearing the sample with 1/2 of Daft Punk's French house label Roulé. Either way the track plays like an anthem for his home town, with shout outs to Rex Club and Social it puts his favourite watering holes on the map as if they weren't already. On the flip side the imprint has also thrown in the dub of his remix for Amerie which was often noted as a ghetto attempt at James Blake. Words aside you can only grab this one on vinyl today or in limited digital (whatever that means) exclusively on the label's website sometime in the future.
Play:
French Fries
- What To Do
---
Hamilton