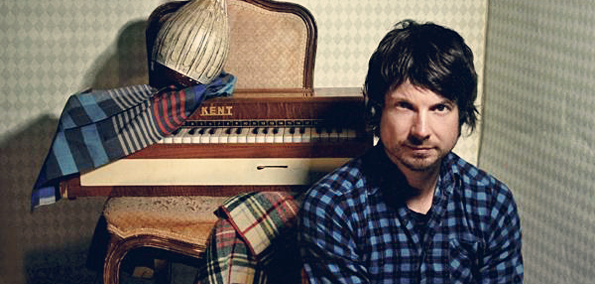 Sea Wolf has been relatively quiet these past years, but recently exploded back into the spotlight with a new single release and an upcoming album. Alex Brown Church, the front-man and the driving force behind the indie folk band, finally gave us Sea Wolf fans a taste of a new track "Old Friend". This track is the latest single off of the album, Old World Romance, due to hit stores September 11. 
Majestic acoustic picking with a very likeable beat in the background sets up the stage for the soothing vocals to enter. "Old Friend" is a mellowed out tune with great lyrics and melody. It's a song that you can listen to while sitting inside on a rainy day. The track subtly resonates a dark, melancholic tone that can catch you off guard since it is a highly enjoyable tune. I found myself repeating "Old Friend" quite a few times. Admittedly, Sea Wolf fell off my radar for a while, but this newest single successfully pulled me back on board. 
So take a dip, no life-jackets required.