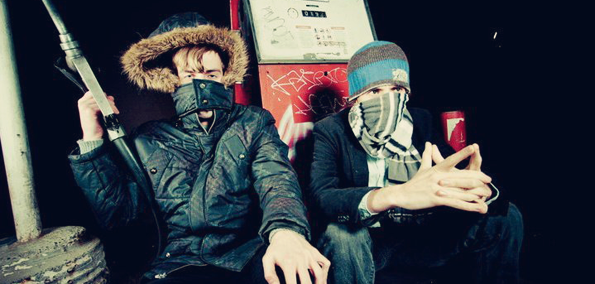 In a world of never-ending dubstep drops and progressive house anthems, electronic music almost seems like it's just wading through the times, consistently repeating itself with the same sound. One group that isn't taking the normal route on the EDM train is K Theory.
With a blend of nu electro, dubstep and glitch, K Theory has found a way to create new and exciting sounds unlike anyone else. With the release of their first self titled EP, K Theory came to EARMILK to drop their exclusive promo mix filled with 30 minutes of pure midtempo electronic fire! You'll find a mix of brand new tracks as well as some already familiar ones.
What sets them apart is their never-ending attention to detail. They look to put out pieces of art, not just a slew of remixes from their favorite artists. One example of this is the final song in the mix, "Johann" (27:36), it is an homage to one of the greatest musicians ever, Johann Sebastian Bach, taking a 24 chord progression and manipulating it with their own personal flavor.
Be sure to grab K Theory's first EP, which is scheduled to be released July 18, on Simplify Recordings.
Track List:
01) K Theory – Le Cirque Bleu [Simplify Recordings]
02) AMB – Backbone Giggle (K Theory Remix) [Simplify Recordings] 
03) K Theory – Don't Stop feat. MC Kyla [Simplify Recordings] 
04) K Theory – Magic City [Simplify Recordings] 
05) K Theory – UBS [Simplify Recordings] 
06) K Theory – Boardwalk Hustler [Simplify Recordings] 
07) K Theory – Warrior [Simplify Recordings] 
08) K Theory – Glitch & Blues [Simplify Recordings] 
09) K Theory & Frost Raven – 18th Century Gangster [Simplify Recordings] 
10) K Theory – Good & Gone [Simplify Recordings] 
11) K Theory & Blunt Instrument – The Observer [Simplify Recordings]
12) Modest Mouse – Float On (K Theory Bootleg) 
13) K Theory – Johann [Simplify Recordings]