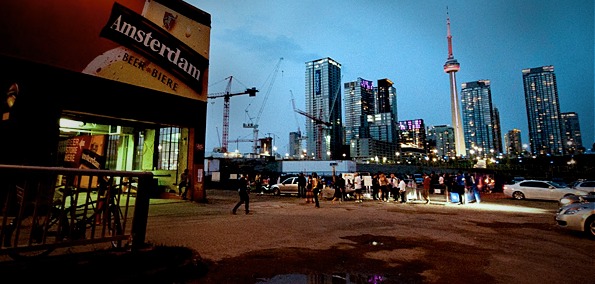 This Saturday Earmilk is invading the Locals Only Food & Music Festival in Toronto. Basically it's a full day of food, great music & good beer. If your anything like me, you probably need a break from the rave scene.
Buy Tickets & Join Facebook Event
July 7th 2012 at Amsterdam Brewery, Toronto - Indoor and Outdoor festival with two stages of sound. Rain or Shine. 
Locals Only is indeed a Toronto affair and we're proud to be a part of it. We're also proud of the...
FOOD
Bonfire Catering - AUTHENTIC WOOD-OVEN PIZZA
Hogtown Smoke - Bringing the people of TO an array of sweet and succulent, slow cooked bbq meats and specialty smoked treats.
JK Frites - Toronto's best frites served by the (Jamie) Kennedy family.
RomenChariot - Rome'n Chariot is a food truck serving Italian comfort food.
Food Cabbie - "I'm a Chef from Napa Valley CA.,...I re-create and share with you delicious sandwiches and dishes from all across the USA & Mexico all out of my Food Trailer..."
Waffle Bar - Gourmet Belgian Waffles
Gourmet Bitches - The Gourmet Bitches food truck bringing fine fare and healthy options to the local mobile food scene.
MUSIC
Blank Capsule (Members of Jokers of the Scene & Vitamins for You)