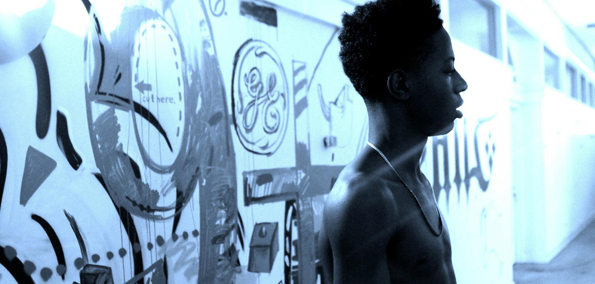 Fresh off of shutting down a headline show at SOBs with his Pro Era Crew last week, Brooklyn's own Joey Bada$$ unleashed some visuals for the standout track "Waves" off his recently released  mixtape, 1999. As the latest creative force in what can best be described as New York's boom-bap rap renaissance, the 17-year old phenom has quickly established himself as a formidable emcee with a lyrical prowess far beyond his years.
While his mixtape continues to make its rounds on the internet and gain critical acclaim from all over, the BK upstart was able to enlist the talented Va$htie to help direct the video for his mellow Freddie Joachim produced track "Waves". The theme of the vid is normalcy as it depicts a typical day in the life of Edward R. Murrow High School student, Jo-Vaughn Scott.
While most are quick to focus on the precocious emcee's age, the real outstanding quality that the Brooklyn rapper possesses is his laid back, humble attitude. The no-frills vid really captures the human side of Joey Bada$$.