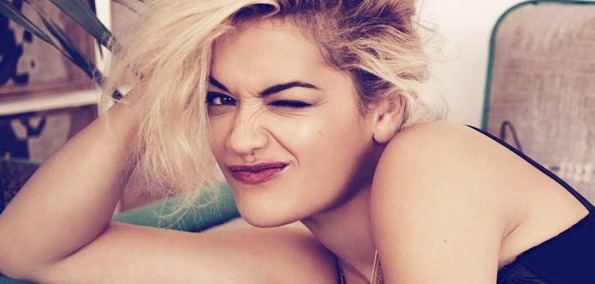 During her recent appearance on BBC Radio 1 Live Lounge, UK singer-songwriter and Roc Nation signee Rita Ora performed an acoustic cover of Jay-Z & Kanye West's latest single, "No Church In The Wild", from their chart topping joint album Watch The Throne. 
The blonde bombshell does the original song justice by churning out a pretty impressive cover. The stripped down acoustic instrumentation, coupled with the backing vocals helps inject the song with some raw soul, while also adding a few layers to The Throne's Frank Ocean-assisted single.
Earlier in year the Roc Nation songstress released her debut single "How We Do" and is scheduled to release her debut album, O.R.A. later this year. Check out the cover below and let us know what you think.
No-Church-In-The-Wild-(Cover)--EM0612
Download:
Rita Ora – No Church In the Wild (Cover)