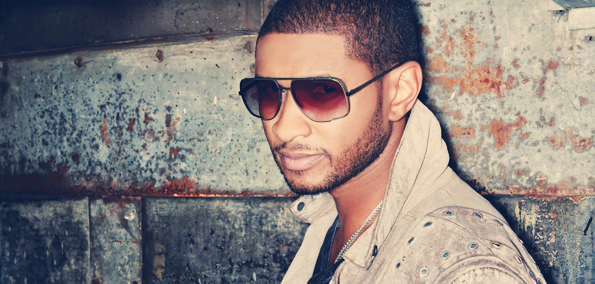 As the release date of Usher's highly anticipated album Looking 4 Myself draws near, a leak has conveniently found its way to the Internet. Titled "Twisted", The Neptunes-produced song features some bright glimpses of the soulful Usher of yesteryear. I'd even go so far as to argue a surprisingly strong track that rivals Usher's three previously released singles. If Usher was truly looking for himself musically one might be able to say heat least (briefly) caught sight of his reflection while recording "Twisted". In a recent interview with MTV Usher addressed the track's throwback sound explaining that:
"Twisted" is more of a nostalgic record, so when you think about the classic R&B record, we managed a way to modernize it, even though that's very relevant, you hear records like Cee Lo, you hear Bruno Mars and also Andre 3000, and that sound is very relevant in this time. So this was kind of our way to tie it all together and give you something different that you probably wouldn't normally get from me
As Usher alluded to, the track is a hybrid cross between vintage Motown R&B and contemporary R&B with some tolerable pop flourishes. Usher's near-falsetto crooning evokes that good old call & response vibe that can be heard and felt on classic cuts like The Isley Brothers' rendition of "Twist and Shout". Nostalgic vibes notwithstanding, Pharrell lends a quick verse which cuts short any nostalgia induced trips down memory lane and reminds listeners that this is a contemporary track.
Usher is set to release his seventh album next week which will features guest appearances from Rick Ross, A$AP Rocky and Luke Steele, as well as production from the likes of  Diplo, Danja, Empire of the Sun, and Rico Love among others. Pre-orders are available now on iTunes for Looking  Myself, which is set to be released June 12 via RCA Records.
Twisted-ft.-Pharrell--EM0612
Stream:
Usher – Twisted (Feat. Pharrell)