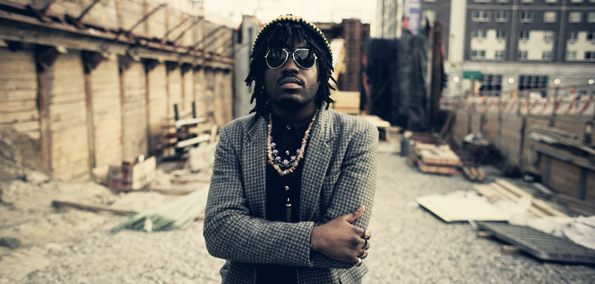 It should comes as welcomed news that Brooklyn renaissance man MeLo-X has linked up with songstress Cheri Coke (formerly known as Cheri Dennis) for an upcoming project. Long story short the amazing wonder that is the internet helped bring together these two talented individuals to form the collaborative entity that is X/COKE. From there, the two embarked on a joint EP which allowed both artist to explore new sounds and venture to a new musical plateau.
Last week the duo released their first offering "The Garden of Eden" from their upcoming project. The song features electronic production coupled with seductive vocals from Cheri Coke. "The Garden of Eden" is a marked change of pace from Cheri's previous work (most notably on Bad Boys Records), however the singer sounds at ease and in her zone as her vocals effortlessly weave their way through MeLo's signature electro-soul production.
The track will be featured on the duo's X/COKE EP, which will be available June 26 for free download. In addition to the song, check out a brief video in which the duo discusses their creative process and the importance of creating together and building on their artistic relationship.